Stories
»
Go to news main
E‑085 Multicenter retrospective study of the sofia for aspiration in acute ischemic stroke (mrs sofia)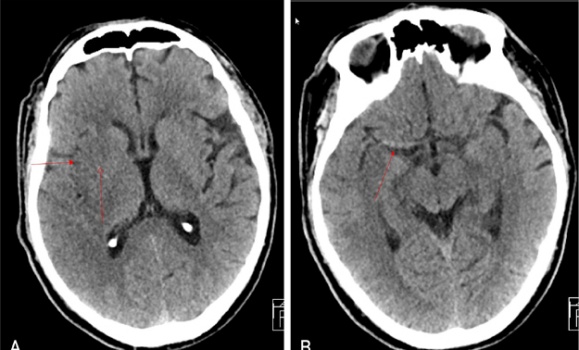 New publication from Dr. David Volders and Dr. Adela Cora. See full text. 
Abstract
Background and Purpose There are a myriad of aspiration catheters used for primary aspiration for mechanical embolectomy for acute ischemic stroke. Over the past several years there has been increased interest in the use of the 6Fr Sofia Plus aspiration catheter as a primary aspiration catheter due to its trackability and navigability. We performed a multicenter retrospective study examining the efficacy of the Sofia aspiration catheter as a stand-alone aspiration treatment for large vessel occlusion.
Materials and Methods This was an investigator initiated study and no study funding was received. Following Institutional Review Board Approval, consecutive cases in which the Sofia catheter was used for aspiration thrombectomy for treatment of large vessel occlusion were included. Exclusion criteria were the following: 1) Sofia not used for first pass, and 2) stent-triever used as an adjunct on the first pass. The primary outcome of the study was first pass recanalization (TICI 2b/3). Secondary outcomes included first pass TICI 2c/3, final TICI using Sofia alone, cross-over to other thrombectomy devices, number of passes, time from puncture to recanalization and complications.
Results From the six centers, a total of 323 patients were included. First pass recanalization with TICI 2b/3 was achieved in 69.7% of cases. First pass recanalization with TICI 2c/3 was achieved in 48.9% of cases. 74.8% patients achieved a TICI 2b/3 with the Sofia alone. Cross-over to other thrombectomy devices occurred in 29.1% of cases. The median number of passes performed was 1.5 (IQR=1–3). Median time from puncture to recanalization was 25 (IQR=15–35). Procedure related complications occurred in 2.8% of cases.
Conclusion Our study highlights the potential advantage of the 5Fr and 6Fr Sofia aspiration catheters for primary aspiration thrombectomy in acute ischemic stroke. We were able to achieve high rates of first pass recanalization with low cross-over rates to other thrombectomy devices. Median procedure time was low as were procedural complications.