Stories
»
Go to news main
RSNA Student Grant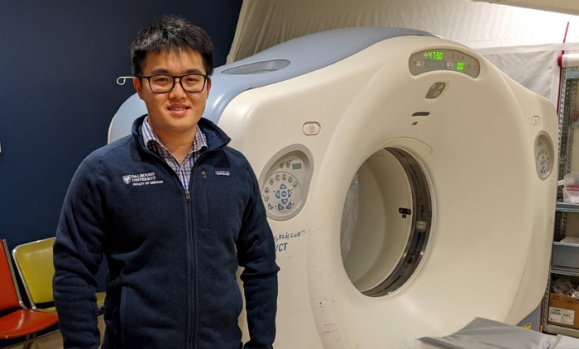 Congratulations to Dalhousie Med 3 student Alexander Wong for winning an RSNA Research & Education Foundation Medical Student Research Grant and a Dalhousie Radiology Research Foundation Summer Studentship.
Alex's project is titled "Development and Validation of a Deep Machine Learning Tool for Automated Intraventricular Hemorrhage Segmentation and Volume Measurement using 3D Convolutional Neural Networks". The aim of his project is to train and validate an fully automated convolutional neural network that will segment and quantify intraventricular hemorrhage volume in acute intracerebral hemorrhage patients using multicentre data. The tool developed from this project will be aimed at improving clinical workflow for radiologists and clinicians, patient care, and research for experimental intracerebral and intraventricular hemorrhages.
He is working under the mentorship of Drs. David Volders and Thien Huynh at the Division of Neuroradiology, and in collaboration with Dr. Alessandro Guida at BIOTIC.