»
Go to news main
Radiology Research Day
Posted by
Angie Kinsman
on May 12, 2023 in
Research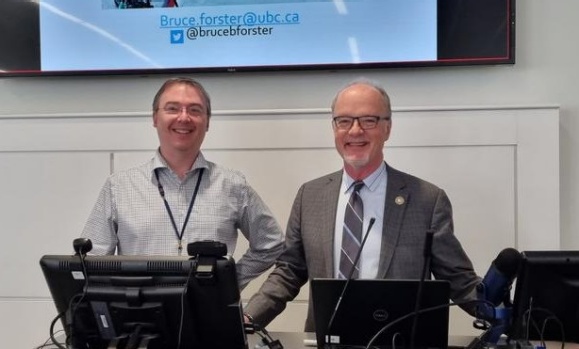 Thank you to everyone who supported this year's Research Day! This was our first year with a hybrid in-person and virtual meeting and our first in-person Research Day since 2019.
Special thanks to our Campbell lecturer, Dr. Bruce Forster, our presentation judges (Prof. Mo Abdolell, Dr. Bruce Forster, Dr. Kristin Greenlaw, and Dr. Mareen Kraus), and all of our presenters!
Research Day began early with a special Research Day Grand Rounds lecture given by Dr. Forster (​​​​​​​Tokyo Teachings: Medical Imaging and Athlete Care at the Tokyo 2020 Olympic Games), followed by a resident teaching session led by our guest lecturer.
Department research was presented throughout the afternoon, with presentations from radiology residents, other trainees supervised by radiology faculty, and faculty members. The afternoon closed with an engaging Dr. John E. Campbell Lecture given by Dr. Bruce Forster (Is Choosing Wisely for Medical Imaging a Wise Choice?).
For more information on Research Day, click here!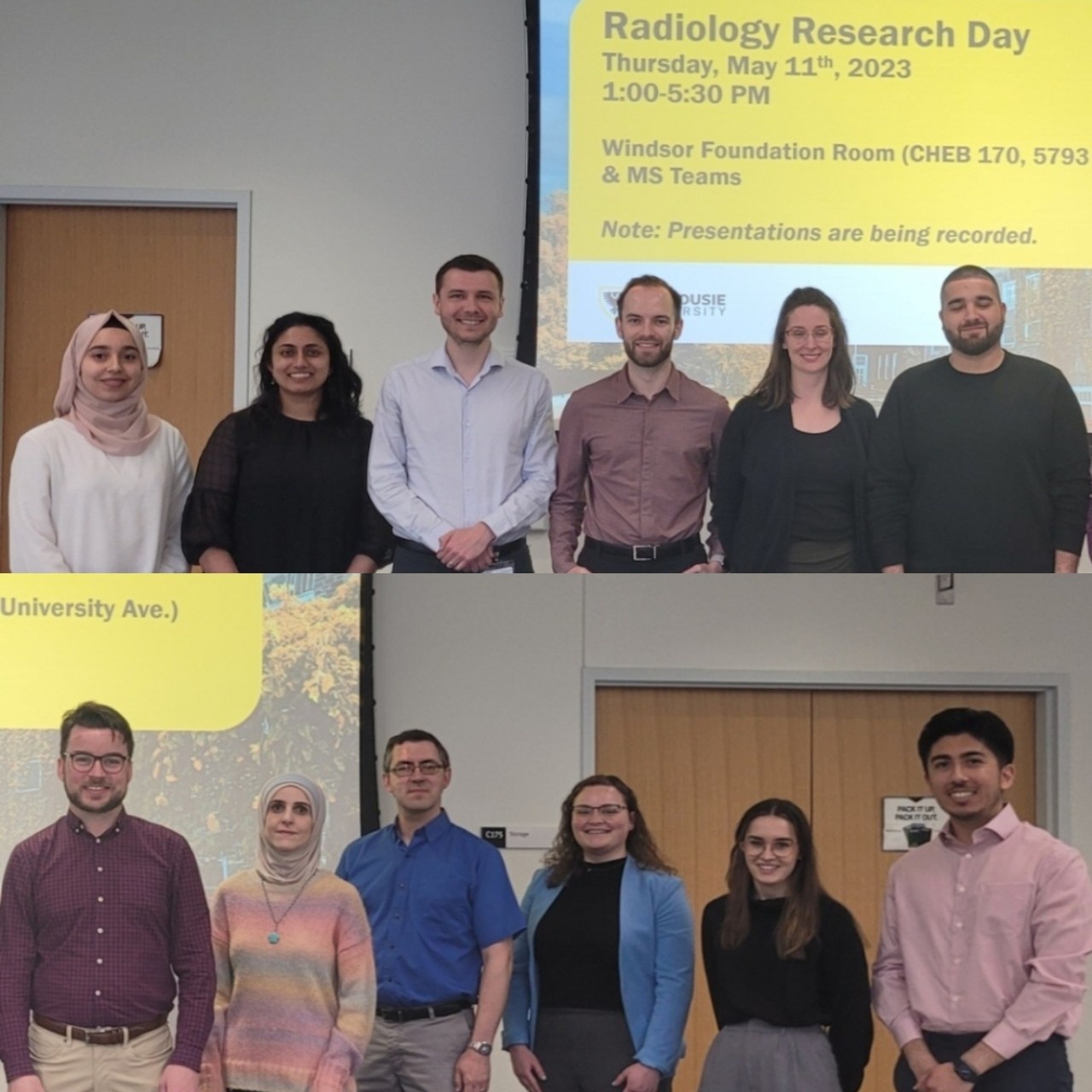 2023 Research Day presenters:
First row: Dr. Sarah Belbraouet, Dr. Warda Limaye, Dr. Johnathan Rose, Dr. Ryan Smith, Dr. Tegan Evans, Dr. Behzad Taeb
Second row: Dr. Kale O'Neill, Dr. Tahani Ahmad, Dr. James Rioux, Ally Klassen, Darcie Wilson, Gregory Photopoulos
Not pictured: Dr. Curtis Black