Message from the Head
Focusing on quality
The Department of Surgery offers residency programs in nine different surgery divisions. We also play an active role in undergraduate and clerkship education. All of our teaching takes place in five hospital sites in Nova Scotia and New Brunswick.
The quality and breadth of departmental research efforts are remarkable for an institution of our size. By fostering and facilitating a spirit of discovery, we'll continue to advance our efforts in the basic sciences and translational research.
Our growing expertise and focus in clinical epidemiology and population studies means that our clinical research will significantly expand. We're proud of the record of innovation established by many of our faculty members.
The department is committed to providing students and residents with a surgical education that prepares them for practice in an era of rapidly expanding knowledge and an ever-changing health care system.
David A. Kirkpatrick MD, FRCS(C)
Professor and Head
Department of Surgery
Dalhousie University
New Director of Surgical Global Office - Dr. Gregory Knapp
New Director of Education - Dr. David Tang
Plastic Surgeon, Dr. Don Lalonde honoured at CMA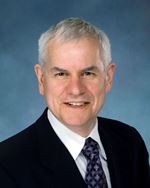 Dr. Donald Lalonde
F. N. G. Starr Award
With over 30 volunteer surgical missions in 20 countries, Dr. Don Lalonde discovered that many people in developing countries cannot afford operations, such as cleft lip repair and reconstruction of hand injuries. The costly price of general anesthesia and main operating room sterility in these countries makes it financially impossible for some individuals to receive the care they need.
This drove Dr. Lalonde to write numerous research publications on evidence based sterility, tourniquet free hand surgery and minimal pain local anesthesia injection techniques. With his book on wide awake hand surgery and over 1000 presentations in 35 countries on these subjects, he has been instrumental in embedding these Canadian innovations throughout the world.
This impassioned work of Dr. Lalonde has enabled surgeons in developing countries to perform cleft lip repair and hand surgery with minimal discomfort outside of the main operating room. The impact to patients who can now afford the surgery is life changing. They are able to return to work and look after their families.
His work has also created a new era of wide awake hand surgery. Patients simply roll up their sleeve in a clinic setting, much like sitting in a dental chair for a filling.
Dr. Lalonde is a Professor of Surgery at Dalhousie University in Saint John, New Brunswick. He is the first Canadian to become Chairman of the American Board of Plastic Surgery. He has been President of both the Canadian Society of Plastic Surgeons and the American Association for Hand Surgery.
New Director of Research - Dr. Michael Dunbar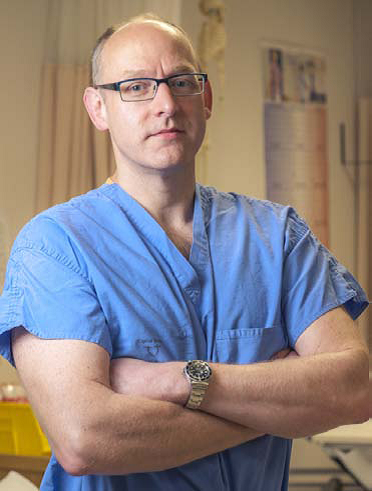 Please join me in welcoming Dr. Michael Dunbar as the new Research Director in the Department of Surgery.
Dr. Dunbar is an Orthopaedic Surgeon trained at Dalhousie University. He completed a Fellowship in arthroplasty from the University of Western Ontario. He holds a PhD from the University of Lund Sweden and is a member of the Swedish Knee Arthroplasty Registry.
Dr. Dunbar's many accomplishments include: the QEII Foundation Chair in Arthroplasty; Co-chair, Canadian Joint Replacement Registry; Research Chair, The Knee Society; and Director of Research and President-Elect, Canadian Arthroplasty Society.
Dr. Dunbar is the author of 120 peer reviewed publications, 15 textbooks chapters and has delivered over 320 invited presentations in countries around the world. He has captured over $24Million in local, national and international funding agencies.
Dr. Dunbar will guide us in using big data, surgical robotics and mobile technology, which he believes will "provide an opportunity to rethink the delivery of surgical care in our province."
Dr. Dunbar succeeds Dr. Greg Hirsch who was our Director of Research for over ten years and whose tenure saw considerable expansion of the Dal Surgery research enterprise. We are greatly indebted to Dr. Hirsch for his years of service.
On behalf of the Department of Surgery Executive Committee, we welcome Dr. Dunbar in this new role.
David Kirkpatrick