News
»
Go to news main
Dal‑led research offers hope for psoriasis patients: Breakthrough by Dr. Richard Langley and his team
Posted by
Allison Gerrard
on July 16, 2014 in
News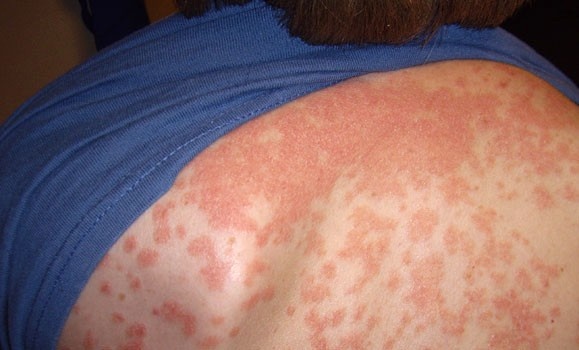 In one of the largest psoriasis studies ever reported, an international team of researchers led by Dalhousie Medical School's Dr. Richard Langley has verified the key protein responsible for the inflammatory skin disease and identified a promising new treatment.

The study findings were published last week by the New England Journal of Medicine, one of the most prestigious medical journals in the world.

Psoriasis is a chronic skin condition affecting approximately 1-2 per cent of the world's population and about one million Canadians. It causes painful, itchy lesions, and has been linked to a host of other health problems such as psoriatic arthritis, inflammatory bowel disease, depression, obesity, hypertension, ischemic heart disease and stroke.

"Psoriasis is a systemic illness with widespread implications throughout the body," says Dr. Langley, professor and director of research in the Division of Dermatology.
A novel treatment
It was initially thought that psoriasis was caused by excessive cell turnover in the skin. But recent research has shown that the body's immune system releases small proteins called cytokines, sparking the development of the disease.
Dr. Langley's research team confirmed that in psoriasis patients, their IL-17A cytokines are altered.

Using a novel antibody called secukinumab, the team conducted a phase III clinical trial to see how well the antibody worked at relieving psoriasis symptoms. Results showed that for more than 80 per cent of study participants, the secukinumab injection cleared up their skin lesions.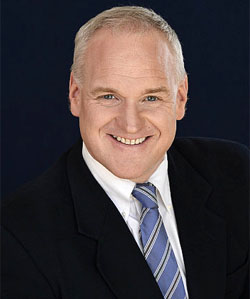 "Identifying that secukinumab blocks IL-17A is one of the most — if not the most — impressive results that we've seen to date in psoriasis research," says Dr. Langley (left). "Until now, we've not been able to identify the key players in the cause of this common skin condition."

Secukinumab has proven to be almost twice as effective as some other psoriasis treatments currently prescribed. It achieves levels of clearing not reported in the past — even in patients who failed to see results from other therapies.

"It is a breakthrough in the treatment of psoriasis," says Dr. Mark Lebwohl, one of the study's co-authors and current president of the American Academy of Dermatology.
Research with global impact

Dr. Langley hopes the team's research will help find better treatments for other inflammatory diseases related to the immune system.

"This is landmark study," says Dr. Gerry Johnston, Dalhousie Medical School's associate dean of research. "Dr. Richard Langley and his team have shown that secukinumab shows very promising results for the treatment of psoriasis. This work from Dalhousie Medical School has global impact for patient care, and is a milestone in treating inflammatory diseases."

The promising new treatment is awaiting approval from Health Canada and the United States Food and Drug Administration.