News
»
Go to news main
Health students team up for simulation Saturday
Posted by
Kathryn Morse
on March 1, 2016 in
News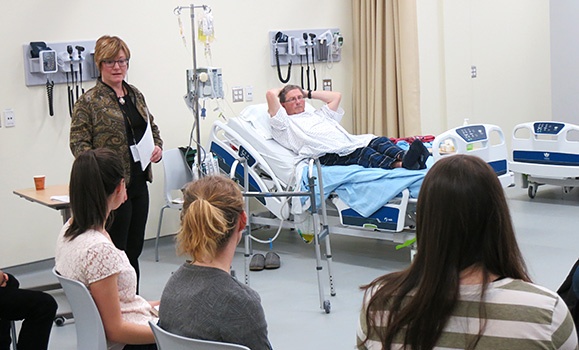 Teams of students from Health Professions and Medicine were at the Collaborative Health Education Building (CHEB) this past weekend, dealing with some difficult patients. Among their ranks: a non-compliant teen whose mantra was "It's my life, mom!"; a patient recovering from surgery and trying to get mobile again; and Dolly, an elderly nursing home resident with dementia who just wanted to dance.
While there were no Academy Awards up for grabs on "Simulation Saturday," the patients were putting on some impressive performances nonetheless. The actors were helping the Dal students — with support from 30 faculty and facilitators — gain important hands-on skills.
 
"The CHEB, in combination with the actors who posed as patients created a situation that felt very real," says third-year Health Administration student James Whittier. "Being part of a different health-care team for each case allowed me to develop a better understanding of each profession's role in a health-care environment."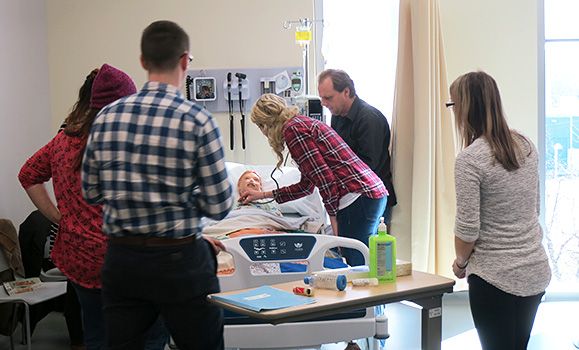 There were 48 students participating in Simulation Saturday, from the Schools of Nursing, Health and Human Performance, Health Administration, Physiotherapy, Health Sciences, Human Communication Disorders, Pharmacy and the Faculty of Medicine. For some, it was the first time they had the opportunity to work with students from other health professions.
 
"It was a great experience to practice working collaboratively as part of a health care team," says Pharmacy student Samantha Rudoph. "It was very helpful to have a chance to apply communication skills I have been learning."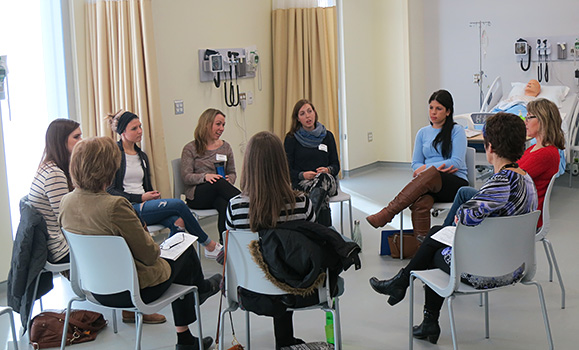 The simulated cases were designed to test students' communication skills and teamwork as much as their knowledge, and to encourage students of different professions to contribute to the care plan of the patient.  Teams were evaluated on both the quality of care their patients received as well as the quality of their teamwork, a teaching model being used more often at Dal, and one students participating in Simulation Saturday describe as invaluable.