News
»
Go to news main
Understanding autism: Dal researcher on the power of awareness
Posted by
Matt Reeder
on April 5, 2016 in
News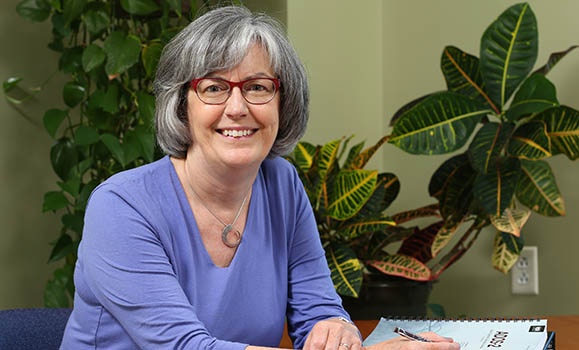 When Dr. Isabel Smith first entered the field of autism research more than 30 years ago, conventional wisdom suggested that about one in every 2,500 people had the disorder.

Today, she says many experts put that figure at about one in 100, with some organizations such as the U.S. Centre for Disease Control estimating that as many as one in 68 individuals could be affected.

This dramatic shift in the clinical community's understanding of the prevalence of the neurodevelopmental disorder has a lot to do with changes in how it is diagnosed, explains Dr. Smith, the Joan and Jack Craig Chair in Autism Research at Dalhousie Medical School and a staff scientist at the IWK Health Centre.

"One of the main things that's changed is how broadly we think of autism spectrum disorder (ASD)," she says, referring to the expansion of diagnoses over the years to include a range of conditions from more to less severe forms, which also may or may not be associated with intellectual disability or other disorders.

As the prevalence of ASD has grown, so, too, have efforts to raise awareness about the disorder among parents, educators, employers and the broader pubic. This Saturday, April 2, marks the eighth annual World Autism Awareness Day. Each year, autism organizations and advocacy groups around the globe celebrate the day with fundraising and awareness-raising events, many centred around a global campaign called Light It Up Blue that sees people don blue attire and light up notable landmarks in their communities with blue lights.

Awareness and action

Dr. Smith says such advocacy efforts are important on a number of levels, including how they can encourage more early childhood diagnoses and, by extension, ensure individuals get the right help earlier.

"Increasingly we can detect at least some individuals within the first couple of years," she says, "so improving awareness is partly about improving the ability of people working with young kids — or parents living and playing with them — to detect the signs."
Generally speaking, individuals with ASD have difficulty communicating effectively with others and often exhibit a lack of flexibility in behaviour, with some engaging in repetitive, detail-oriented actions and becoming fixated on a limited number of activities. Delayed language skills in children and difference in relating to and playing with others are also common signs.

Critically, though, the condition affects each child and adult in slightly different ways and with varying degrees of severity, making it tough to encapsulate its complexity in easy-to-digest ways. Advocacy efforts can serve as a gateway into helping people learn more about the complexity of ASD and enhance understanding, acceptance and inclusion of families and individuals impacted by it.

Dr. Smith says the more people know, the more they can help when interacting with people on the spectrum, whether it be in the workplace or in other everyday scenarios.

"They have different ways of interacting with the world, but that doesn't mean they don't want to be part of the world," she says. "It just means that the rest of us need to adjust our expectations of how other people think or behave."

Researching interventions
Raising awareness can also ease the job of the clinicians and others in the health-care field once potential cases have been reported and a diagnosis has been made, both by informing families of steps they can take to help their children and by bolstering the case for more resources.

"Nova Scotia has a fantastic intervention program for pre-schoolers with autism, but currently children are getting it far later than would be ideal because the system just doesn't have the resources to see the kids as soon as they are diagnosed," says Dr. Smith, noting that research has shown the positive impact early intervention can have.  
Dr. Smith's current research focuses on studying the cost-effectiveness of such interventions in Nova Scotia and New Brunswick, with a focus on understanding the different loads parents and the public must bear on the way to helping people with ASD play a role in society. In other research, her group aims to identify which children are likely to benefit most and least from the Nova Scotia early program in order to design more individualized treatment.

Dr. Smith lauds advocacy groups for raising the profile of these issues through their initiatives and for providing concrete support through programming of their own. She notes that Autism Nova Scotia has a program aimed at helping adults with ASD find employment opportunities ranging from positions for those capable of highly skilled work to those more limited.

"There's no sense in diagnosing someone if it isn't going to help the person," says Dr. Smith. "A diagnosis is not really a service unless it changes things for the better and helps the family understand the individual better and the individual understand themselves better."

Autism NS and other groups like it around the world will be out in full force this Saturday and throughout April, which is Autism Awareness Month. Here's a list [PDF] of events happening in Halifax, starting with an Autism Awareness Flag Raising at City Hall on Friday.