News
»
Go to news main
Dal alumni among finalists to become Canada's next astronauts
Posted by
Ryan McNutt
on February 10, 2017 in
News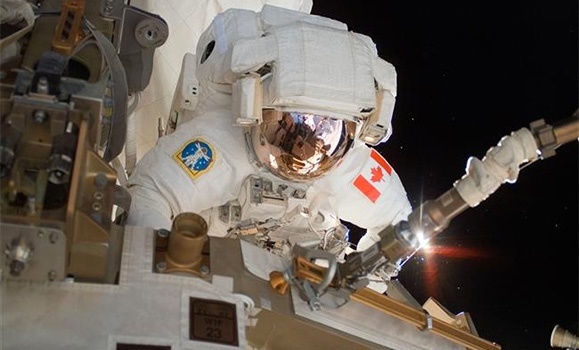 Canada is looking for its next astronauts — and eight Dalhousie alumni are in the running to take to the stars.

The eight are among the 72 finalists of the Canadian Space Agency's current recruitment campaign, which will result in the selection of two candidates to start astronaut training this August. The campaign was announced last June by the Honourable Navdeep Bains (Minister of Innovation, Science and Economic Development).  

The qualifications to become an astronaut are intense, and the selection process rigorous — which makes the accomplishment of the 72 finalists all the more impressive, given they have been selected by a pool of more than 3,700 applicants.

"I confess I have always had a fascination with space travel," says Dalhousie President Dr. Richard Florizone. "So I was thrilled to see so many of our Dalhousie Alumni being considered to be part of such a prestigious program."  
Two of the alumni are currently connected to the university: Dr. Kevin Spencer is a faculty member and director of simulation education in Dalhousie's Department of Emergency Medicine, while Dr. Gavin Tansley is a surgery resident in Halifax.

The successful two candidates will be announced later this year. Here's more background on the eight Dal alumni in contention: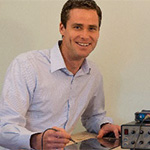 Scott Bishop (BScK'00, MASc'04)
After completing two degrees at Dal (Kinesiology and Mechanical Engineering), Scott is currently in the third year of his PhD in aerospace engineering at Carleton University. Born in Middleton, NS and based in Halifax (where he teaches at Saint Mary's University), he is working on a finite element model that can identify damage in a composite aerospace structure using ultrasonic Lamb waves.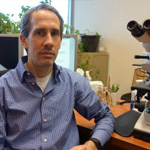 Brendan Craig Dickson (BSc'97, BA'97 MSc'99)
Dr. Dickson is a Halifax-born clinician-scientist based in Toronto, with three Dalhousie degrees: undergrads in both Biology and Microbiology/Immunology as well as in Psychology, with a master's in Experimental Psychology. A physician specializing in pathology, his research focuses on novel ways to diagnose, prognoses and potentially treat diseases of bone and soft tissue.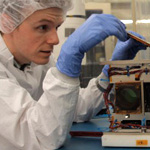 Cordell Grant (BEng'03)
Born in Sydney, NS, Grant completed his Mechanical Engineering degree at Dalhousie. He's presently chief operating officer at Sinclair Interplanetary, where he designs and builds communications and attitude determination & control hardware for spacecraft.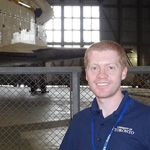 William Shane Journeay (MD'11)
A Dalhousie medicine grad, originally from Liverpool, NS, Journeay is a consultant physician in Toronto. He works as part of an interdisciplinary rehabilitation team helping patients with injuries to the brain, spinal cord and musculoskeletal and cardiovascular systems.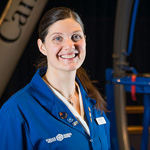 Olathe MacIntyre (BSc'02)
The Stillwater, Oklahoma native is currently staff scientist at the Space Place and Planetarium at Science North in Sudbury, Ont. A Dalhousie Biology graduate, MacIntyre helps deliver science programs in the community and develop exhibits and science experiences for visitors that are both entertaining and educational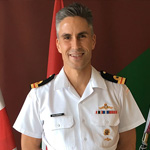 Kharim Schliewinsky (MD'12)
Dr. Schliewinsky is a medical officer in the Canadian military, caring for Canadian military members as well as American military members and their families posted in Ottawa. With a degree from Dalhousie Medical School, he focuses largely on occupational medicine with a specialty in assessing military divers and their fitness — fitting, given diving is one of his passions./p>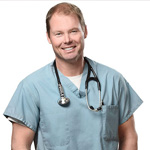 Kevin Spencer (BEng'00, MD'09)
Dr. Spencer is a faculty member and director of simulation education in Dalhousie's Department of Emergency Medicine. In addition to teaching medical students and other physicians, he works in the emergency department of Dartmouth General Hospital as a staff physician. Dr. Spencer, originally from New Glasgow, NS, also has an engineering degree from the former Technical University of Nova Scotia (now Dal's Faculty of Engineering) and he's in the process of developing a biotechnology start-up company.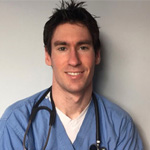 Gavin Tansley (MSc'16)
Dr. Tansley is completing his residency in general surgery, providing surgical care of all sorts to patients in Halifax and across the province. He also has a master's degree in medical research from Dalhousie.