»
Go to news main
Canada Research Chairs Announced
Posted by
Michele Charlton, Laura Hynes Jenkins, Rebecca Rawcliffe and Nicole LeBlanc
on May 15, 2017 in
News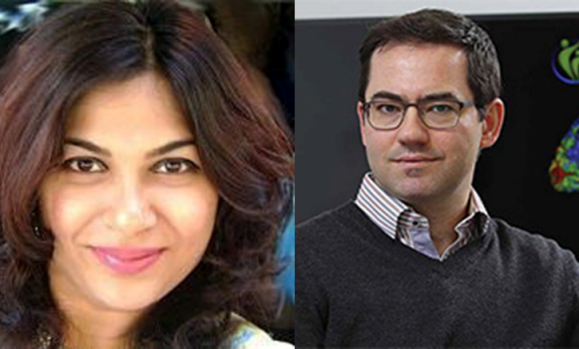 The Canada Research Chairs Program supports and attracts the world's best researchers in the fields of engineering and the natural sciences, health sciences, humanities, and social sciences. Over 142 new and renewed Canada Research Chairs were announced earlier this month by the Honourable Kirsty Duncan, Minister of Science. 
Meet Medicine's CRC's
Javeria Hashmi – Assistant Professor, Department of Anesthesia, Pain Management and Perioperative Medicine 
Studying the physiological functions of brain networks, Dr. Hashmi's research lab deciphers pain behavior from neural connections, using brain imaging techniques to diagnose and manage chronic pain. Notably, Dr. Hashmi's research analyzes brain characteristics with computational approaches and machine learning for understanding brain perception and cognition.   

About 25 percent of Canadians suffer from some type of chronic pain and most of them do not benefit from existing medical treatments available to them.  Dr. Hashmi is using Big Data/machine learning approaches to study chronic pain that will allow us to implement biomarkers which will improve treatment outcomes for people suffering with chronic pain. 

Rudolf Uher – Professor, Department of Psychiatry
Dr. Uher's research is making a difference on the lifelong impact of mental health by giving children the tools they need to counter issues like anxiety early on.

His research project, Families Overcoming Risks and Building Opportunities for Well-Being, is a new way to look at pre-empting mental illness. It examines "genetic sensitivities in families with parents who have existing mental illnesses. Over the next 10 years, Dr. Uher and his team will closely follow 300 children and adolescents to determine their susceptibility to three major mental illnesses: schizophrenia, bipolar disorder and severe depression.
Read more on Dal News.