»
Go to news main
Understanding LGBTQ2SIA+ health
Posted by
Kelly Taylor
on July 27, 2017 in
News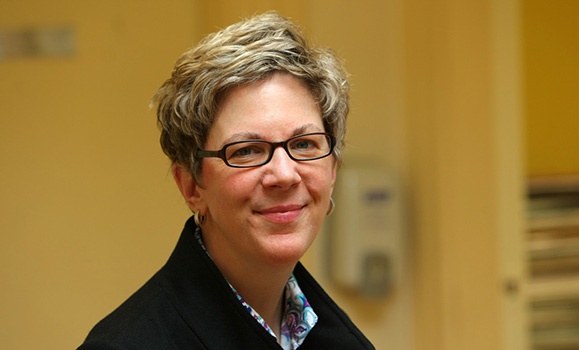 On July 24 and 25, prideHealth Lunch & Learn sessions were held at the Halifax Infirmary and IWK Health Centre that focused on health concerns and issues of the LGBTQ2SIA+ communities.

Sponsored by prideHealth, a partnership between Nova Scotia Health Authority and the IWK Health Centre, along with Dalhousie University and the Nova Scotia Research Health Foundation (NSRHF), the sessions were standing room only.
Research has shown that gay, lesbian and transgender people are less likely to see a doctor or health provider than other segments of the population — and that leads to poorer health outcomes. Dr. Gahagan adds that there are health issues specific to the LGBTQ2SIA+ communities such as a backlog for trans surgeries that health-care providers need to recognize and show sensitivity. 
"While we have a long way to go to resolve health issues facing the LGBTQ2SIA+ communities, we have the fortune to have three medical faculties on campus at Dalhousie – Medicine, Dentistry and Health that could make us leaders in LGBTQ2SIA+ health research," adds Gahagan. "We should be at the forefront of developing innovative solutions and training the next generation of health care professionals."
Read more on Dal News.