»
Go to news main
N.S. government pledges extra $19 million for health care, other initiatives
Posted by
The News
on September 26, 2017 in
News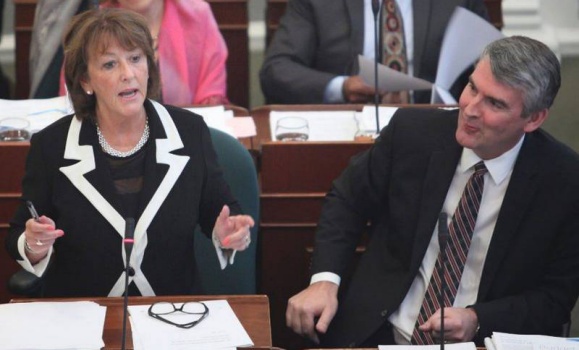 The province is bringing much-needed relief for cancer patients struggling to pay for take-home medications in its fall budget tabled in the legislature Tuesday, its first since winning re-election.
Minister of Finance Karen Casey said an extra $846,000 will be invested in a new take-home therapy program to help pay for high insurance deductibles and co-payments that can cost cancer patients thousands of dollars per year.
The $846,000 investment will raise the government's investment in cancer care to $2 million per year over the next three years. The province's program supporting low-income people with no coverage will help people whose pre-tax family income is under $24,000 a year, up from $15,700.
"We will work with Cancer Care Nova Scotia to fully develop the program to ensure no one pays more than four per cent of their net income for cancer medications taken at home," said Casey in her address before legislature. "At the same time, we will work with our colleagues in the other Atlantic provinces on a longer-term solution."