»
Go to news main
Creating a sustainable future for the oceans sector
Posted by
Rebecca Rawcliffe
on October 4, 2017 in
News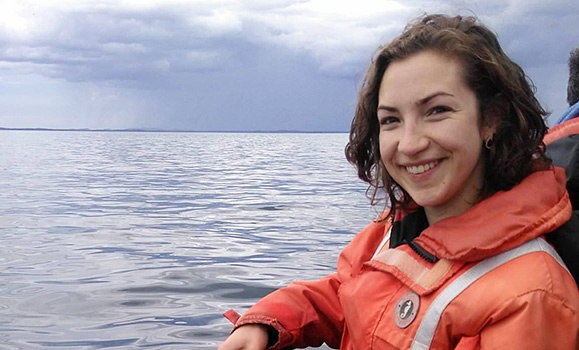 For new graduate Emma Sylvester, a background in Computer Science has been instrumental in setting her up for success since finishing her studies at Dalhousie.
Emma is graduating with a Masters of Computational Biology and Bioinformatics (CBBI) but has already secured a role in her chosen field as an aquatics systems biologist for the Department of Fisheries and Oceans.
"There's no better place in Canada to work in the oceans sector," says Emma. "I have an undergraduate degree in Marine Biology, but in order to take my career and research interests to the next level I felt I needed some background in Computer Science."
Read more on Dal News.   
The Computational Biology & Bioinformatics program is set within the framework of current interdisciplinary research conducted within Dalhousie. Students join a community of researchers in the fields of computational biology and bioinformatics. Resources from the Faculties of Computer Science, Medicine, and Science are coordinated to offer a flexible program, with an emphasis on research activities.