»
Go to news main
Medical School Talks Careers in Healthcare at IWK Career Fair
Posted by
Nicole Marie LeBlanc
on November 1, 2017 in
News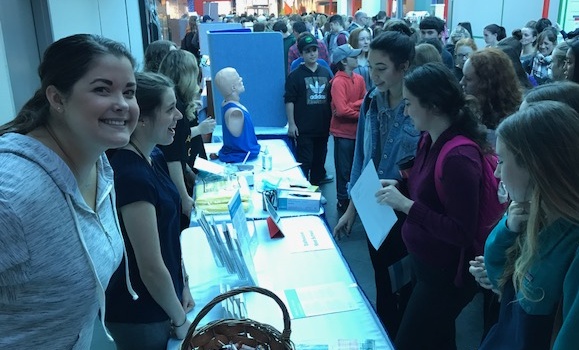 On November 1st, Dalhousie's Medical School participated in the IWK Career Fair. 
Health Care Career Day is intended to provide junior high school students with information about careers in the health care sector. Displays and demonstrations featured various IWK departments and services, refreshments and prizes, and the types of educational programs required to pursue a career in health care.
Med school staff included Med Admissions, CCCLR, Indigenous and Diversity Programs, Promoting Leadership in Health for African Nova Scotians (PLANS), and Sarah MacDonald a current Med 4 student with us to help answer questions about applying to med school.

     

Interactive Activity 

Junior High, High School and some University students followed
step-by-step instructions to properly insert an Nasogastric Intubation (NG) tube into the manakin.