»
Go to news main
A third dimension of innovation
Posted by
Tashianna LaRose
on November 7, 2017 in
News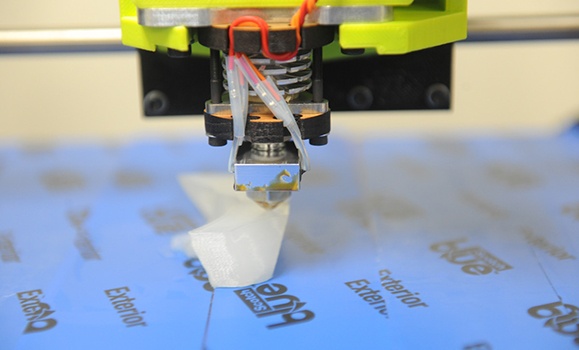 For many cancer patients, going through radiation therapy can be an incredibly stressful and time-consuming process. Dalhousie's Dr. James Robar wants to change that by providing health practitioners with an in-house tool that improves the accuracy and efficiency of this treatment, while making it a more comfortable experience for the patient.
"The SuperFlab doesn't always conform to the surface very well," says Dr. Robar, who is a professor in the Faculty of Medicine. "This may cause air gaps, which inadvertently decreases the dose of radiation to the surface."
Read more on Dal News.