»
Go to news main
Wait times? There'€™s an app for that
Posted by
Doctors NS
on December 19, 2017 in
News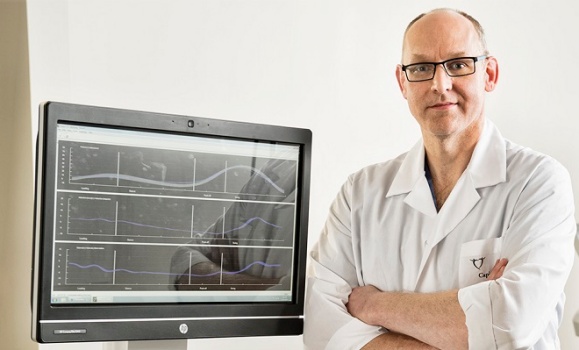 Innovator and orthopaedic surgeon, Dr. Michael Dunbar, has developed an app for patients, called the Gait Monitoring System (GMS), to evaluate patients in replace of a face-to-face meet. The app delivers personalized health care, and aids in patient waiting times and travel for patients within Atlantic Canada.  
The GMS demonstrates the combined power of intuitive technology and leadership in medicine. Dr. Dunbar said he believes Nova Scotia has the right combination of need and potential to excel in this area. "Nova Scotia can be leading the country because of the demand we see here in Halifax. There is a huge opportunity here to have some vision and change," said Dunbar.  
This technology is just one supported by the $2.5 million grant from the Atlantic Innovation Fund called Movement at Capital Health (or M@CH). The M@CH team plans to commercialize the app across Nova Scotia and throughout Canada, with revenues from the device sales flowing back into the provincial health-care system 
Read more on Doctors Nova Scotia.