»
Go to news main
Alumni Revolutionary Researcher Profile: Sultan Darvesh (MD'€™88)
Posted by
Mark Campbell
on December 20, 2017 in
News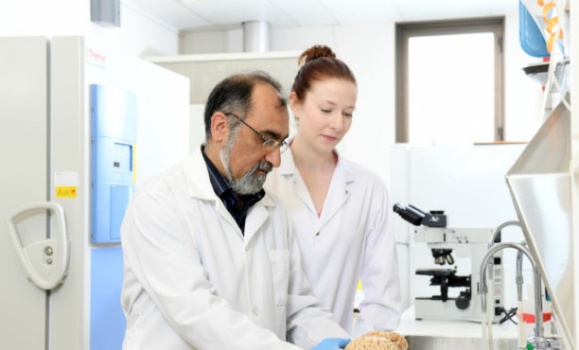 Dr. Sultan Darvesh (MD'88) had decided during his residency in Neurology to study Alzhimer's Disease, after receiving the following advice from his mentors: "...I should pick the most complicated, most difficult subject matter I could explore and focus on that, so I chose Alzheimer's disease," he said.
Dr. Darvesh is a professor with the Division of Neurology, the Department of Medicine and the Department of Medical Neuroscience at Dalhousie. And he's close a significant breakthrough that will allow for a definitive diagnosis of the disease in living patients, something that has never been possible before.
"The ultimate goal is to find a cure for this disease," Dr. Darvesh says. "If the steps we are taking at Dalhousie, small as they are, help other researchers to diagnose and develop therapies for Alzheimer's disease, that would be amazing. That is what I want to see in my lifetime."
Read more on Building a Better World: Alumni Profiles.