»
Go to news main
Body talk: Dal volunteers bring museum exhibit to life
Posted by
Josephine Choi
on February 12, 2018 in
News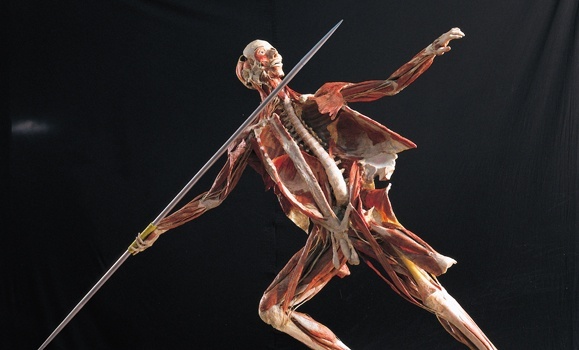 As a graduate of Dal's Faculty of Medicine program in Anatomy and Neurobiology, Sophie Thapa (MSc'16) knows a thing or two about the human body.
So when the Museum of Natural History in Halifax went looking for knowledgeable people to volunteer as peer educators at its Body Worlds RX exhibit, word eventually found its way to her via a Dal professor she currently works for as a teaching assistant. And she readily signed up.
About 40 current and former Dal Medicine students have stepped up to volunteer as part of the exhibition at the museum, all donning white lab coats as they elaborate on the different aspects of the starkly lit cadavers that populate the exhibition.
Read more on Dal News.