News
»
Go to news main
Four Dal scholars become the newest Canada Research Chairs
Posted by
Michele Charlton
on November 14, 2018 in
News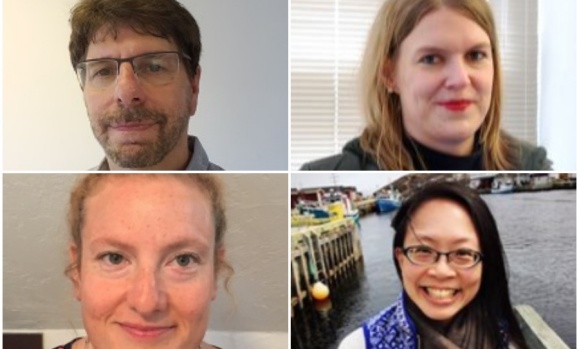 Dalhousie is home to four of the newest Canada Research Chairs announced by the Government of Canada.
Established 18 years ago, the Canada Research Chairs program supports and attracts the world's best researchers in the fields of engineering and the natural sciences, health sciences, humanities and social sciences. In addition to conducting research that improves our depth of knowledge and quality of life, chair holders also train the next generation of leaders in their fields through student supervision and teaching.
In total, 187 new and renewed Canada Research Chairs from across the country were announced. Dalhousie — which hosts the most CRCs of any university east of Quebec — also had a renewed chair as part of the announcement alongside its three new chairs. Dalhousie will receive $4.3 million in funding from the program.
The announcement was made by The Honourable Kirsty Duncan, Minister of Science and Sport on November 13 at the University of Toronto.
"Our Government is committed to promoting equity and diversity within research and to supporting the next generation of research leaders," said Minister Duncan in a news release. "These prestigious Canada Research Chairs are improving the lives of Canadians and pushing the boundaries of human knowledge, helping ensure a bright future for Canada."
New research chairs: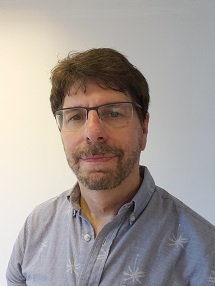 Dr. David Kelvin, Faculty of Medicine
Canada Research Chair in Translational Vaccinology and Inflammation
Each year, influenza causes several infections in the very young and elderly. Although vaccination is recommended to the prevention of severe disease, vaccines are not always optimal, and new methods are needed to make them better.

After discovering that immune history affects influenza success, Dr. Kelvin's research will investigate how immune history results in increased vaccine success. He will also look for the emergence of novel influenza viruses that have the potential to cause a pandemic. These new viruses will be sequenced and vaccines to treat them will be designed and created.
Both studies will help reduce influenza disease in the future.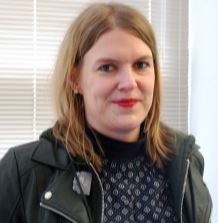 Dr. Sandra Meier, Faculty of Medicine
Canada Research Chair in Developmental Psychopathology and Youth Mental Health
Anxiety and depression are among the most common mental disorders worldwide. Patients with these disorders are severely limited in social interactions, and are frequently isolated and have fewer friends. It is often unclear which exact behavioural features make patients unsuccessful in social interactions.
Dr. Meier's research will use an innovative design to study the impact of social interaction on mental health by combining subjective self-ratings, behavioural experiments and measures of online (particularly social) activity. Her team will also test interventions that may improve social activity and prevent life-long disability.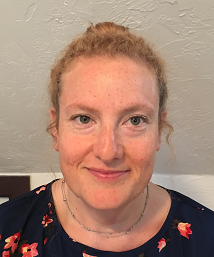 Dr. Zoe Finkel, Faculty of Science
Canada Research Chair in Marine Microbial Macroecology
Phytoplankton are photosynthetic microbes that constitute the base of aquatic food webs and regulate the biogeochemical cycle of carbon.

Dr. Finkel's research is focused on understanding how environmental and climate change will alter the structure and function of marine phytoplankton communities and the ocean carbon cycle. Her findings will be used to develop the next generation of ecosystem models of intermediate complexity that can project changes in phytoplankton biogeography and production under a variety of climate scenarios. 
Dr. Finkel has also received funding from the Canada Foundation for Innovation's John R. Evans Leaders Fund as part of its partnership with the Canada Research Chairs Program.
Dr. Catherine Mah, Faculty of Health
Canada Research Chair in Promoting Health Populations
Diet-related causes are the leading preventable risk factor for death and disability globally and the second in Canada. Alongside overconsumption, inadequate caloric and nutrient intake has also persisted worldwide – creating a "double burden" of malnutrition.
Dr. Mah's research will deepen our understanding of the environmental determinants of healthier consumption, and will be uniquely positioned to generate and mobilize knowledge to support intersectoral action and policy coherence in environment and policy innovations to reduce the diet-related burden of disease.


Renewed chair: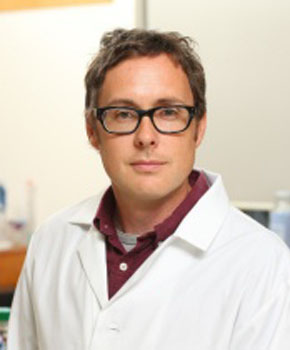 Dr. Rob Jamieson, Faculty of Engineering
Canada Research Chair in Cold Regions Ecological Engineering
Dr. Jamieson's research focuses on the design and optimization of eco-engineered  wastewater and stormwater treatment systems.
The results of his work will lead to the development of new design guidelines for eco-engineered treatment systems, and the mitigation of environmental and public health risks associated with the discharge of municipal wastewater and stormwater.
Dr. Jamieson is working closely with a network of government and private sector partners to translate research findings in practice and policy. 
More information about all of Dalhousie's Canada Research Chairs can be found on its website.