»
Go to news main
Facing the new coronavirus: Dalhousie researchers help galvanize scientific response to the new pandemic
Posted by
Melanie Starr
on April 1, 2020 in
News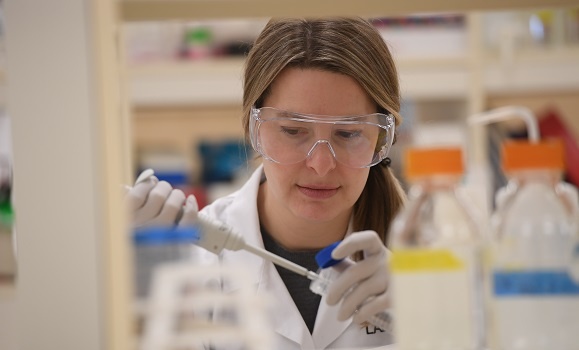 As the world watches the rapid spread of COVID-19, researchers in Dalhousie University's Faculty of Medicine are taking swift action to meet the threat.
Dal infectious diseases, vaccinology and immunology researchers are pursuing vaccine, antiviral, point-of-care testing and immune-boosting strategies as quickly as they can, in collaboration with their colleagues in the newly formed Canadian COVID-19 Research Network. The good news is, they are not working from scratch.
"We've been working with emerging infectious pathogens for years, including the H7N9 influenza and SARS viruses," says Dr. David Kelvin (PhD), a professor and Canada Research Chair in Dal Med's Department of Microbiology & Immunology. "So we're working with a lot of well-developed tools and strategies. This allows us to quickly pivot and turn our attention to a new pathogen."
Point-of-care triage assistance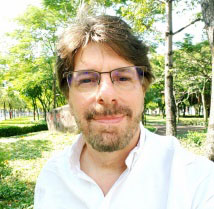 Dr. Kelvin is one of three Dalhousie principal investigators who received Canadian Institutes of Health Research rapid-response funding for COVID-19 research, announced in early March. His immediate goal is to identify biomarkers and develop a point-of-care device that staff in emergency departments can use to quickly predict if people presenting with the disease will have a mild or severe case. This will allow them to immediately direct patients to the appropriate care.
This effort will be conducted through the Canadian COVID-19 Research Network, which includes researchers from China, Vietnam, Spain, Italy, Morocco, Sudan, Egypt, Ethiopia, Cote D'Ivoire, Mozambique, and the U.S., as well as Canada.
In addition to $1 million from CIHR for the project, Research Nova Scotia has awarded Dr. Kelvin and his team $600,000. Dalhousie Medical Research Foundation, meanwhile, has contributed $250,000 and put out a call to donors and the public to give if they wish to or can. (to give, visit www.dmrf.ca)
Vaccine strategies in the chute at Dal

Dalhousie researchers are already working on vaccine strategies against COVID-19. Dr. Kelvin is collaborating with Dr. Chris Richardson (PhD), also a professor and Canada Research Chair in the Department of Microbiology & Immunology, on a vaccine that takes advantage of "spike" proteins. These stick out from the surface of the coronavirus and bind with ACE-2 (angiotensin converting enzyme-2) receptors on the surface of epithelial cells in the lungs, kidneys, heart, blood vessels, liver and other body parts and systems.
Thanks to his work with other viruses that have spike proteins, Dr. Richardson has the equipment and know-how to purify large amounts of the novel coronavirus spike protein in his lab. He's inserting these proteins into the same crippled measles virus used in the measles vaccine, as a means of delivering the coronavirus spike proteins. Separated from the virus body, the spike proteins cannot cause disease, but they do stimulate the immune system to mount a robust antibody response.
"It's a very safe vaccine strategy, making use of an attenuated measles virus as a vector for transplanted spike protein, rather than the regular novel coronavirus," Dr. Richardson explains. "One of our next steps is to test the vaccine in an animal model."
At the same time, Dal's Killam Chair in Virology Research, Dr. Roy Duncan, is working with nucleic acids from the virus, replicating the DNA to produce proteins that may be an effective agent for provoking a powerful immune response. Antivirals are also in the works, under the leadership of Dr. Craig McCormick, a professor in the Department of Microbiology & Immunology.
Animal model in the works
An effective animal model is essential for testing new antivirals and vaccines. There is no animal model of COVID-19 as of yet, but it just so happens that a Dalhousie virus researcher is working on an animal model of the disease, at VIDO-InterVac (Vaccine and Infectious Disease Organization—International Vaccine Centre) at the University of Saskatchewan in Saskatoon. Dr. Alyson Kelvin, an assistant professor in Dal's Department of Pediatrics, with an adjunct appointment in Microbiology & Immunology, is working with ferrets in the centre's high-level pathogen containment facility, to see if the new coronavirus replicates in the animals and if they develop a respiratory illness similar to humans. If so, ferrets could be an effective model for COVID-19 vaccine studies and therapeutic investigations, as well as immunology studies.
On March 23, Prime Minister Justin Trudeau announced $23.3 million for this lab, which will be a hub for COVID-19 research in Canada.
The impact of public policy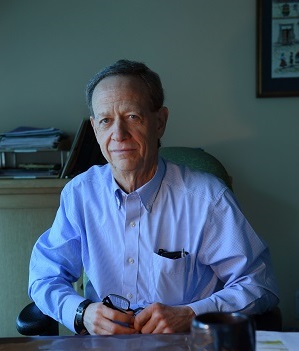 With the pandemic in full swing and shutdowns in effect around the world, massive impacts are being felt across society and the global economy. Dr. Scott Halperin, a professor in the departments of Microbiology & Immunology and Pediatrics at Dalhousie, is heading a CIHR-funded study of public policy and its social implications in the context of COVID-19. He and colleagues in Bangladesh and China will explore how individuals and communities understand and react to the disease and how public health policy affects them.
"Understanding how policy can be more effective will have implications not just for this outbreak but for future ones," Dr. Halperin says. "We learned a lot from the SARS outbreak and those learnings are already being used by policymakers in this one. The importance is making sure policymakers have those learnings so mistakes are not repeated and the public health response is better with every outbreak."
Shedding light on a brand new disease
So far in the spread of COVID-19, of those who become ill, roughly 20 per cent experience a severe case. So far, most of these people experiencing severe symptoms are over the age of 60, or have pre-existing illnesses and/or compromised immune systems. But, there is bound to more to the picture.
"This is one of the key things we want to find out," remarks Dr. David Kelvin. "Why do some people develop severe illness, while others do not? There is a lot to uncover as we learn about this new virus."
Because the novel coronavirus is new to the human population, the only people with specific antibodies to it are those who've been exposed to the virus. Until there is a vaccine, effective public health measures are the primary line of defence. Antivirals and non-specific immune-boosting agents offer considerable promise, however, and a number of Dalhousie immunologists and infectious diseases researchers are working on these, with colleagues at Dal, across Canada and around the world.
"We're part of an enormous global scientific effort going on right now," says Dr. Kelvin. "It's one of those situations where you have to draw on the expertise of many people, and you need their expertise NOW. The amazing thing is, we have a collection of brilliant people here at Dal and many other universities around the world who are willing to help."