»
Go to news main
Dalhousie Neurosurgery Resident Receives Top Prize for Clinical Neuroscience Research
Posted by
Jason Bremner
on April 9, 2020 in
News
Dr. Mark MacLean, a second-year neurosurgery resident in the Faculty of Medicine recently received the K.G. McKenzie Memorial Prize for Clinical Neuroscience Research – the top research prize in Canada for a neurosurgery resident.
Dr. MacLean received the prize from the Canadian Neurological Sciences Federation, which oversees the five national neuroscience-related professional societies, for his research examining potential gender biases in spinal surgery recommendations and pre-operative utilization of healthcare resources.
Dr. MacLean conducted a systematic review of published literature to determine if gender disparities existed in clinical assessment scores before and after surgery. When he found that such disparities existed, he analyzed a Canadian spine database, containing information on more than five thousand patients and found similar results.
"What I found is that female patients had worse pain, disability, and health-related quality of life compared to males before surgery" said Dr. MacLean. "This is important because addressing such disparities may lead to more equitable health care delivery."
Interestingly, once surgery was recommended, Dr. MacLean found that male and female patients benefited equally from surgery.
A mind for research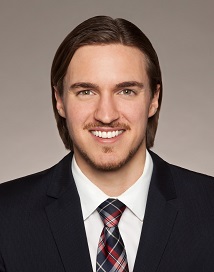 A Halifax native, and a proud Dalhousie alumnus of the BSc Hons ('11), MSc ('13), and MD ('18) programs, Dr. MacLean was drawn to neurosurgery in his early years of medical school, when he was first able to observe spinal and brain surgeries.
"Neurosurgery is absolutely fascinating," says Dr. MacLean. "You are exposed to a wide variety of neurologic conditions, and the pace is quick and quite thrilling."
While much different than being in the operating room, Dr. MacLean developed an interest in research during his undergraduate and master's training. This interest has since been fostered under the mentorship of his project supervisors, Dr. Gwynedd Pickett and Dr. Sean Christie.
"This project represents a tremendous amount of work, on a topic that has real implications for equity in patient care and use of system resources," said Dr. Pickett. "It takes dedication, organization and perseverance to bring a project like this to fruition, and I'm thrilled that Mark's work is being recognized at the national level."
Closing the gap

There are a number of contributing factors that could be the cause for male and female patients to receive different levels of care before surgery. Identifying that such disparities exist is the first step to improvement.
"It's important to bring these disparities to light and investigate why this is the case," says Dr. MacLean. "It's our duty as health care providers to provide unbiased care."
As he moves into his third year of neurosurgery residency training, Dr. MacLean will be investigating if gender disparities exist in other types of spinal surgery by looking into provincial referral patterns and assess how surgeons make decisions to offer surgery to male and females.
While more research is required, Dr. MacLean is working to arm patients with the knowledge they need to take part in the medical decision-making process, and in turn, improve health outcomes regardless of gender.