»
Go to news main
Return to research: The struggle and perseverance of Faculty of Medicine scientists
Posted by
Jason Bremner, Allie Fournier, and Jennifer Lewandowski
on July 17, 2020 in
News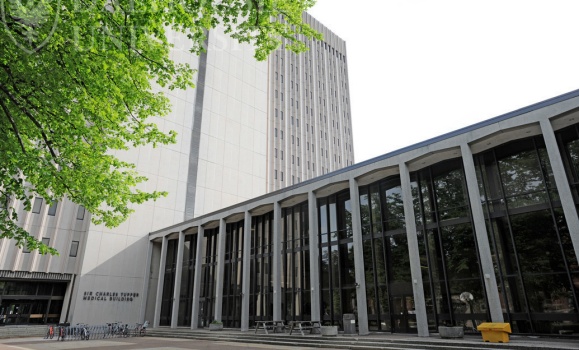 In the onset of the COVID-19 pandemic, with Dalhousie University shutting down all campus-based research operations (with the exception of critical COVID-19 research) on March 24, Faculty of Medicine researchers had to scramble. Instead of pursuing scientific discoveries, the immediate concern of principal investigators (PIs) became sorting through the employment status of their research staff and the viability of time-sensitive experiments
On July 6, the Faculty of Medicine safely welcomed back 81 research units to campus to continue their important work, but this accomplishment would not have been possible without a tremendous degree of professionalism, collaboration and patience.
Research and careers put on hold
With a lab comprised of three graduate students, two technical support staff and two research associates, for Dr. Ying Zhang, Associate Professor in the Department of Medical Neuroscience, the shutdown could not have come at a worse time.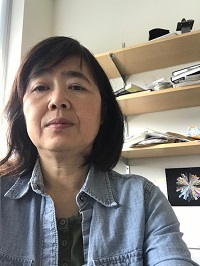 "I was confused and annoyed because I never thought we would go through something like this," says Dr. Zhang. "Some of our staff members weren't retained because of grant funding or relocation, and we haven't had time to properly transition or even find new staff who can replace them."
Furthering her frustration, Dr. Zhang had recently opened a new lab and was collecting preliminary data to be used to apply for national grants and integral components of graduate theses.
"That part really breaks my heart," says Dr. Zhang. "This was all time sensitive work, and it will be difficult to carry on."
Grant capture and high-calibre trainees are at the core of every successful research program. Researchers like Dr. Zhang are not only worried about the present, but the continuation of their research programs when their current grants are finished.
To ease this burden, Dr. Zhang has received bridge funding from the Faculty of Medicine's Medical Research Development Office (MRDO), so she will be able to remain competitive for future funding cycles.
"I'm truly grateful for the support from the Faculty of Medicine," says Dr. Zhang.
Female scientists disadvantaged
With schools and daycares closed in many places, lots of parents are struggling to work effectively from home. Research shows this may be particularly hard for women, especially if they are doing the lion's share of parenting, homeschooling, or other forms of caregiving during this pandemic – which has been the case for some in Dr. Zhang's lab.
Research published in the BMJ Global Health journal suggests female scientists are publishing less than their male counterparts, and that matters for fighting coronavirus and other diseases. The research points out that while the underrepresentation of female authors in research has long been a problem, things have gotten worse for female scientists during the pandemic. Although this latest research did not examine exactly why female researchers were publishing less, they suggested additional caring, parenting and homeschooling responsibilities falling to women could be the cause.
"It's hard for everybody," says Dr. Zhang. "I have people in my lab who have young kids, and it's difficult to analyze data and parent at the same time."
Two provinces welcomed back
Due to provincial restrictions in New Brunswick loosening a few weeks before those in Nova Scotia, on-site research was permitted to re-start at Dalhousie Medicine New Brunswick (DMNB) on June 15. Naturally, this announcement came as a big relief to the PIs.
"The timing felt right as it seemed COVID-19 was under relatively good control in New Brunswick," Dr. Petra Kienesberger and Dr. Thomas Pulinilkunnil remark. "The transition to the 'new normal' of daily routines surrounding physical distancing and disinfection was relatively smooth. Everyone worked hard to adapt and regain a good level of productivity in the lab. We don't know whether we need to shut down again, but it seems that everyone is now better prepared should the situation arise."
With Nova Scotia's on-campus research resuming on July 6, Dr. Roger McLeod, Associate Dean, Research, has nothing but praise for the manner in which the research community adapted to this difficult situation.
"I think the response of the research community with both the shutdown and the return to research should be commended. These were trying times and they could have protested, but they didn't," says Dr. McLeod. "We learned a lot, and people in the labs are doing the right things to prevent the spread of COVID-19. Now that we have been through it, I trust our researchers to do the right things moving forward"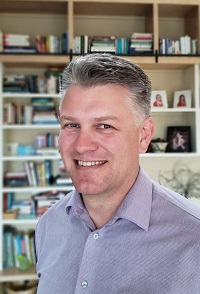 Dr. Paul Atkinson, the incoming Assistant Dean, DMNB Research who assumed his new role on July 1, is currently focused on supporting the needs of Dalhousie Medicine New Brunswick's investigators, collaborators and students to get research up and going again and deliver a program during this pandemic.
"That's not as easy as it sounds," he observes. "I think there are going to be many challenges, so the vision is to maintain the standards, maintain research activity and output, and hopefully benefit in some way from the fact that there are research opportunities that come with a pandemic. Whether it's operational research about how you do research in this situation, or whether it's applied research relating to coronavirus itself, I think there are opportunities."
For Dr. Zhang, she is just happy to be back in the lab.
"It is nice to be able to talk to my students and colleagues, and solve problems in the experiments in person again," says Dr. Zhang. Even though things are still very slow, and the future is uncertain, we are all very happy that we can be back and do some 'real' work again!"