»
Go to news main
Dr. Sandra Meier uses smartphone research to study impacts of COVID‑19
Posted by
Kate Rogers
on September 3, 2020 in
News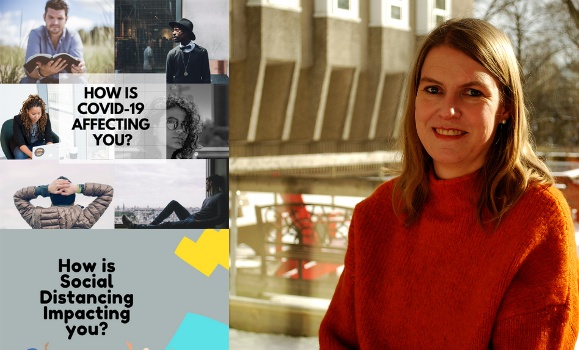 Dr. Sandra Meier, the Canada Research Chair in Psychopathology and Youth Mental Health, is working with fellow Dalhousie researcher, Dr. Rita Orji in the Faculty of Computer Science, to use smartphones to monitor the impacts of social distancing and isolation on youth during the COVID-19 pandemic. With over 262 applicants, the study is one of 40 that were funded by the $1.5 million investment made by the Nova Scotia COVID-19 Research Coalition.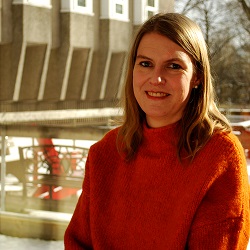 With so much uncertainty related to COVID-19, Drs. Meier and Orji are hoping the app, called PROSIT (Predicting Risk and Outcomes of Social Interactions), will help people to cope with the limitations put on them as a result of physical distancing.
"We are excited to explore if our app can help to better match the needs of people with available resources during the pandemic," says Dr. Meier. "It's also wonderful to see how much our participants are engaging in this study and how experts across disciplines came together to make our research work."
Building on past research
The app is a natural extension of the previous work done by Drs. Meier and Orji. The app enables them to passively record the mobility, physical activity, sleep, and social interactions of people which are all likely to be affected by the ongoing pandemic. By measuring how often people leave their houses, which places they visit, and how many other people can be detected around them via Bluetooth signals, the app provides a good estimate of people's compliance with current public health measures.
Upon installation, the app asks users for permissions to record around 20 features indicative of health-related behaviours. Most of these features (e.g. accelerometer, gyroscope, magnetometer, calls, music, light, noise) can be passively recorded in the background without requiring any input from users. The app also includes two active features directly engaging the users. Specifically, the app prompts users to answer four short questions about their physical distancing practices and social interactions for three days a week; and every second week the app prompts participants to record a short speech sample.
Participation is key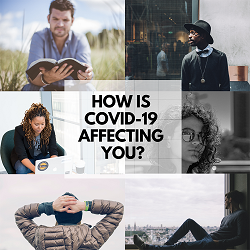 Drs. Meier and Orji are aiming to include 500 participants in the study by January 2021, with the recruitment taking place via Facebook, Instagram, and Kijiji ads. They are aiming to include 500 participants in the study by January 2021 and hope to complete analyses by the following April.
"We have also been so lucky that the IWK and local media outlets are assisting in advertising for our study," says Dr. Meier. "So far, we are working with patients and healthy youth in the age range of 15 to 25."
In the meantime, they will continuously be working on integrating individualized feedback loops into the app to achieve the best possible fit of the health tips that are sent to address specific participants' needs.
To accomplish this, they have begun working with Drs. Evangelos Milios, Sageev Oore, and Fernando Paulovich in the Faculty of Computer Science on creating individualized prediction models. "As we can communicate over the app with our users, we will be able to react to potential maladaptive changes in behaviour sending our participants individualized health tips," says Dr. Meier.
Registration is open for the study and can be accessed by visiting: https://research-survey.nshealth.ca/surveys/?s=FTWWX33TXX