»
Go to news main
Dr. Rishi Gupta offers new physicians advice on the human side of medicine in Reflections of a Pupil
Posted by
Chris Benjamin
on September 11, 2020 in
News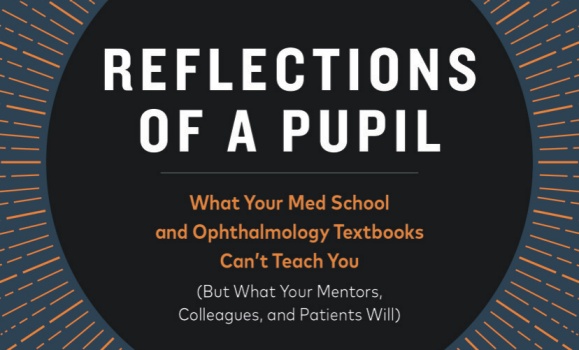 Thumbing through Dr. Rishi Gupta's Reflections of a Pupil, published as an ophthalmology textbook, it's clear this is no ordinary course reading. Chapter headings like "Never Operate on the Wrong Eye," "Put me in, Coach!" and "Don't Smoosh the Eye" are dead giveaways.
They're also emblematic of the author, a young MD with abundant energy and humour. "Humour is a strategy," says Dr. Gupta, an Assistant Professor in the Department of Ophthalmology & Visual Sciences. "Med students have so much to read. I wanted to write something about the art of medicine, something easy to remember, with wisdom acquired from mentors and experience over 14 years. It's a bathroom reader really."
Many experts, including Dalhousie's Dean of Graduate Studies, Dr. Marty Leonard, have noted graduates from high-level academic programs experience culture shock entering the workplace. At a relatively young age they've accumulated more scientific knowledge than most will in a lifetime. They're expected to apply it in human contexts. Doctors have the benefit of hands-on training with a bounty of expert mentors. Dr. Gupta's book nicely sums up the nuts and bolts of day-to-day practice, offering sound advice on what it means—beyond professional competence—to be a good doctor. It's an art of the little things: kindness, listening, washing your hands in front of the patient (so they know they're in good hands).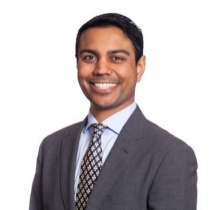 And empathy is perhaps most important. Dr. Gupta writes in his Preface, "it is inevitable that, one day, you will be sitting in the patient's chair. Strive to be the type of doctor you want to be sitting across from when that day comes."
Reflections is a product, he says, of the fantastic mentorship he's had. Now a mentor and teacher himself, Dr. Gupta draws on old habits of storytelling to make the teachings memorable. "As a kid in Newfoundland I used to sing folk songs at the Kiwanis Music Festival." That storytelling gene has him thinking another book might be fun, but his current priority is his young son, whose birth provided a natural deadline for finishing Reflections.
Dr. Gupta loves being an ophthalmologist, though he doesn't remember any watershed moment when it dawned on him this was his fate. Having found his way to the field, he knows he was "born to do this." The hugs he gets from patients who can once again do the things they love, whether playing a sport, working or simply driving, are all the evidence he needs of that. "The tech and imaging are really cool too."