»
Go to news main
Third‑year resident receives international scholarship to pursue masters at Oxford University
Posted by
Jason Bremner
on September 16, 2020 in
News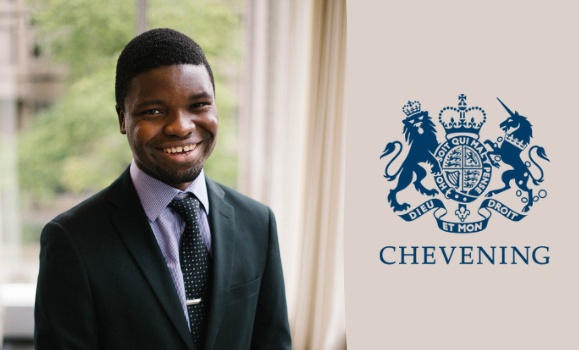 "I will remember that there is art to medicine as well as science, and that warmth, sympathy, and understanding may outweigh the surgeon's knife or the chemist's drug."
These salient words from the Hippocratic Oath have been the guiding light of Dr. Henry Annan's (PGY3) nascent medical career.
As he nears the start of his own independent practice, Dr. Annan is taking time away from his residency to complete the Master of Public Policy (MPP) program at Oxford University. As public policy challenges are becoming increasingly complex, this unique one-year degree course offers a distinctive approach to learning about public policy and equips graduates with the tools to find innovative policy-driven solutions in their respective fields.
"I've always felt that a physician's role extends past the four walls of a hospital," says Dr. Annan. "The factors that actually impact our patients' health have more to do with their social determinants - their socioeconomic status, the environment in which they live, and the public policies that influence these aspects, and less about which medications they are taking, for example."
The COVID-19 pandemic has laid bare how disparities in our communities are driving inequity and negatively impacting health outcomes. Through the MPP program, Dr. Annan is hoping to gain a better understanding of how these factors interplay to impact patient health.
A global perspective
To facilitate this goal, Dr. Annan has received the prestigious Chevening Scholarship, a United Kingdom government funded program that targets future leaders. Recipients of the scholarship are personally selected by British embassies and high commissions throughout the world.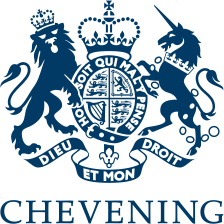 The program is currently run in over 160 countries and territories and counts 14 current or former heads of government among its alumni. Dr. Annan secured one of two scholarships awarded to Canadians following a highly competitive application process.
"Congratulations to Dr. Annan on being awarded this scholarship to study at the University of Oxford, one of the best universities in the world," says British High Commissioner to Canada, Susan le Jeune d'Allegeershecque. "The current pandemic has demonstrated the importance of ensuring that medical professionals are an integral part of forming public policy. I am proud that the UK can play a part in the journey of emerging Canadian leaders like Dr. Annan."
Born in Canada but having spent 12 years of his life growing up in the West African country of Ghana, Dr. Annan's community focused approach to medicine is painted with a global perspective – making him the ideal candidate for the Chevening Scholarship.
"I have always tried to be involved in my community," says Dr. Annan. "I constantly try to remind myself to also focus on what's going on in the world around me, instead of only looking down at my books or too far ahead in my career."
Pressing pause on residency
It is not uncommon for residents to take time away from their training to pursue a master's degree, although it is often research related. After receiving approval from his program director to apply to the program, he realized that it never occurred to him that his request could have been denied.
"It really speaks to the supportive culture that we have in the Dalhousie paediatrics residency program," says Dr. Annan. "I consider myself very lucky to be a part of a program that consistently demonstrates how much it values its residents, especially in terms of helping them achieve their career goals."
For Dr. Annan, the MPP program at Oxford is about remembering why he became a doctor in the first place and living up to the expectations highlighted in the Hippocratic Oath – to help people.
"It has become clear to me how the health of patients is directly affected by policy. Exercising my role as a health advocate and making improvements in those fields is important to me as a physician," says Dr. Annan. "Being able to understand and contribute to sound public policy is something I'm passionate about and I couldn't be more grateful to the Chevening Secretariat and the Foreign, Commonwealth and Development Office for this incredible opportunity."