»
Go to news main
Dr. Anna MacLeod Receives National Funding to Explore Online Medical Education
Posted by
Jason Bremner
on February 2, 2021 in
News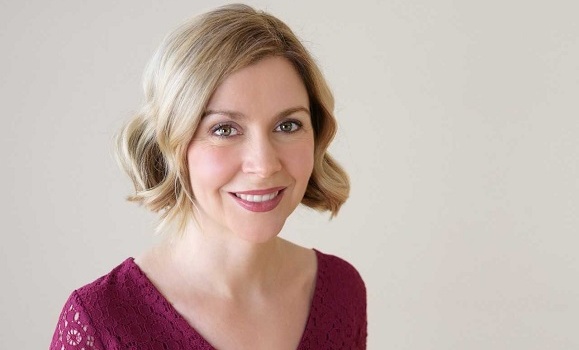 When the COVID-19 pandemic turned the world upside down in March 2020, educators and learners alike had to drastically shift how medical education would be delivered and received. During the early phases of the pandemic, lectures, tutorials, and hands-on clinical experiences were either cancelled, deferred, or moved online.
The herculean efforts and adaptability required to quickly transition to online medical education have been extensively documented and celebrated, but almost one year later, we know very little about how this sudden shift has affected the education of future physicians.
Recently awarded a Social Sciences and Humanities Research Council (SSHRC) Knowledge Synthesis Grant, Dr. Anna MacLeod, Professor and Director of Education Research, and teammates will be conducting a scoping literature review of online medical education to gather evidence and provide important insights into the unique challenges and opportunities facing Dalhousie Medical School's virtual curriculum.
A personal touch
The SSHRC grant is a natural progression of Dr. MacLeod's past work, which has focused on distributed medical education, and more recently, on exploring the benefits and challenges of simulation in Dalhousie's Clinical Cadaver Program with Dr. George Kovacs.
It is these vital aspects of medical education, such as hands-on instruction where technique can be corrected, and whether or not they can be delivered online that Dr. MacLeod is specifically interested in supporting.
"Even though there's a lot of information out there about life-like simulators and other technological tools, they're just not human," says Dr. MacLeod. "No matter what: when you have a cadaver in front of you, there's always a story. There's something irreplaceable about having that human connection."
Everyone has been affected
While undergraduate learners have been significantly impacted, the sudden shift to online medical education has also increased the workload of instructors and information technology professionals tasked with its delivery.
For that reason, Dr. MacLeod has partnered with Co-Investigators from across the Dalhousie campus—Ryan Clow (MedIT), Robin Parker from (Kellogg Library), Brad Wuetherick (Centre for Learning and Teaching) and Paula Cameron (CPD, Faculty of Medicine) for their expertise. By utilizing this team of experts, Dr. MacLeod hopes to offer concrete and actionable insights about the online education of future physicians.
"We wanted to make sure we were partnered with MedIT, because they're the people who are going to have to carry out the work," says Dr. MacLeod. "They've done a phenomenal job and it's spectacular how everything works and it already feels so normal."
Working under an accelerated timeline, Dr. MacLeod's team will share their findings and provide recommendations to the Undergraduate Medical Education Curriculum Committee by summer 2021. If her team finds there are components of medical education that cannot be performed in-person, the team will then be tasked with finding solutions to bring those items up to meet the high-standards required of Dalhousie Medical School.
Due to the pandemic and limited social gathering, the shift from the classroom to online learning was unavoidable and it is unlikely we will see students back on campus in large group settings anytime soon, but Dr. MacLeod contends that there is still, and will always be, the need for a personal connection.
"There's something unique about medical education," says Dr. MacLeod. "The fact that we're educating physicians to provide face-to face care, through online technologies, is one of the pandemic's most urgent and fascinating challenges."