»
Go to news main
Government of Canada invests in first‑of‑its‑kind research study on the health impacts of inactivity
Posted by
Jason Bremner with files from the Canadian Institutes of Health Research
on February 24, 2021 in
News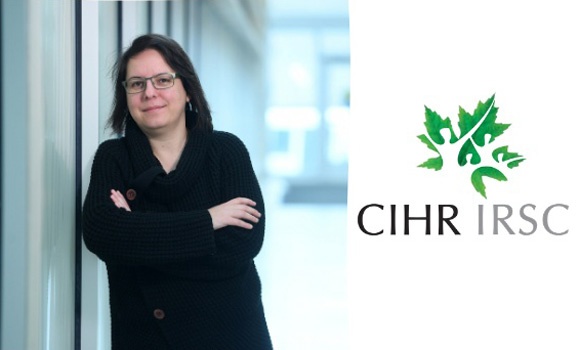 Canadians know the importance of physical activity to their health and wellness. But there is still more we have to learn about the effects long periods of inactivity have on our health. This research evidence is crucial to informing how we can provide better care and minimize the impact of inactivity on the health and wellness of older adults who undergo long periods of bed rest because of injury and illness. This research is also vital in helping to influence and shape long stays for older adults in acute care and long-term care settings. There is another unique application for this research: improving the health and wellness of astronauts when they experience adverse health effects related to the weightless environment of space.
Today, the Honourable Patty Hajdu, Minister of Health, and the Honourable François-Philippe Champagne, Minister of Innovation, Science and Industry, announced an investment of $3.34 million in research to understand the health impacts of extended periods of inactivity and the effectiveness of preventative measures to mitigate the impact of inactivity on our health. This investment will support eight teams of researchers whose data collection will begin in spring 2021.
Dr. Olga Theou, a Canada Research Chair, and an Assistant Professor in Physiotherapy and Geriatric Medicine, is the lead of one of the funded research teams. Her study, "The impact of prolonged bed rest and exercise on frailty and frailty-related biological markers," will determine the impact of inactivity on the health of 24 study participants who are between 55 and 65 years old. Specifically, they will look for differences in frailty levels between those who exercise during bed rest over 14 consecutive days and those who remain still.
"We are grateful to the Canadian Frailty Network and CIHR for this grant and we look forward to collaborating with our colleagues across Canada on this project," says Dr. Theou. "This study offers a unique opportunity for our multidisciplinary team to examine how health deficits accumulate in seemingly fit middle-aged to older adults with prolonged bed rest."
As a component of the larger Transitions in Care Initiative, this study is a partnership between the Canadian Institutes of Health Research, the Canadian Space Agency and the Canadian Frailty Network. The goals of the study are to develop solutions for improving the quality of life of older adults, identify measures to support patients who are transitioning from one care setting to another, and mitigate health risks associated with an extended period of inactivity. Results will also provide insights in understanding how exercise contributes to living longer and healthier lives.
"As many Canadians – particularly older adults – are experiencing inactivity caused by the effects of COVID-19, we need to better understand how it effects our bodies," says the Honourable Patty Hajdu, Minister of Health. "Our investment in this collaborative research, which involves teams from across the country, will provide governments and health professionals with important evidence on how inactivity affects the human body."
Dr. Theou's research team will also study whether changes in frailty levels can be explained by changes in the participants' blood, inflammation levels, and microorganisms (like bacteria or viruses). By understanding what is happening at a biological level, the work of Dr. Theou and her colleagues will ultimately help address frailty in older adults when they are confined to bed rest (such as when they are hospitalized). The results may also protect the health of astronauts when they take future trips to space.
"There is limited information on the impact of exercise as a countermeasure to mitigate deficit accumulation; this work can help us understand if exercise during bed rest will attenuate widespread deficit accumulation during spaceflight and during periods of inactivity amongst older adults," says. Dr. Theou. "I am fortunate to work with highly experienced and successful researchers from three Faculties at Dalhousie University (Health, Medicine, Computer Science) in the completion of this novel project." Co-investigators in this project includes Drs. Kenneth Rockwood, Susan Howlett, Robert Beiko, Arnold Mitnitski, Scott Grandy, Morgan Langille, Scott Kehler, and Judith Godin.