»
Go to news main
At the forefront: Government of Canada invests in Dal researchers pushing the boundaries
Posted by
Michele Charlton
on March 8, 2021 in
News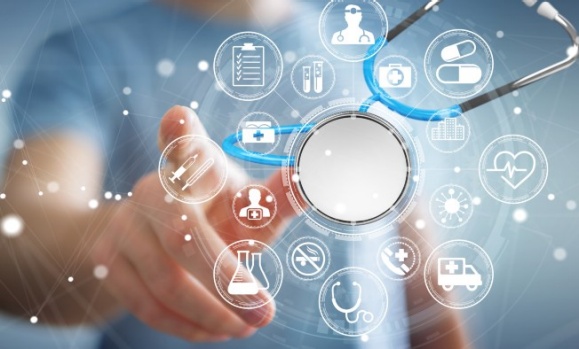 Thanks to a $13.2 million investment from the Government of Canada, Dalhousie's world-class researchers are able to think big, innovate, and push the boundaries of knowledge.

This funding, which has been provided through the Canada Foundation for Innovation's Innovation Fund, is helping Canada remain at the forefront of exploration and knowledge generation while generating social, health, environmental and economic benefits and addressing global challenges.

Andy Fillmore, member of parliament for Halifax and parliamentary secretary to the minister of infrastructure and communities, announced the funding Monday. It is part of a larger $518-million investment that will support 102 projects at 35 post-secondary institutions and research hospitals across the country.

"As a government that supports science, we know we must also support researchers with the high costs of research infrastructure," says Fillmore. "This funding will go a long way to help researchers in our region to carry out their important work."

"Congratulations to the remarkable researchers at Dalhousie who are receiving funding from the Canada Foundation for Innovation," says Alice Aiken, Dalhousie's vice president research and innovation. "From exploring the ocean to understanding exposure to cancer-causing substances and advancing sustainable energy technology, the infrastructure provided by these grants will allow these scientists to continue leading the way forward on important research."
The exceptional Dalhousie-led projects being funded by CFI include:

Cancer risks of Arsenic and Radon environmental Exposures (CARE)

Half of all Canadians will develop cancer in their lifetime, with an individual's risk modified by their age, physical activity, diet and exposure to environmental cancer-causing substances.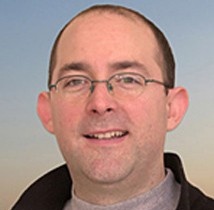 Through an innovative research program, Graham Dellaire and his collaborators from the University of Calgary (Aaron Goodarzi) will determine the impact(s) of these exposures at the cellular, individual and community level. Aided by many key research partners in the non-profit sector, in industry and regulatory bodies, their mission is to uncover and apply new knowledge to understand the impact of arsenic and radon exposures on the human body and to reduce the future burden of cancers caused by these carcinogens by informing health policy, encouraging Canadians to test for exposures and improve the uptake of exposure mitigation strategies.
A BGC Argo Program for the Northwest Atlantic Ocean

The ocean is rapidly changing. This is especially critical for the northwest Atlantic for two reasons. The region's lucrative fisheries are increasingly threatened by ocean warming and oxygen loss; and deep convection in the Labrador Sea is a major pathway for supplying oxygen to and storing CO2 in the ocean's interior, and is highly sensitive to climate-induced changes.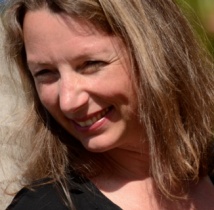 Katja Fennel and her research team, which includes collaborators from Memorial University of Newfoundland (Uta Passow), will install and operate an array of Argo floats that measure eight properties (oxygen, nitrate, pH, suspended particles, chlorophyll, light, temperature, salinity). With an unprecedented suite of observations and the ability to integrate them into new data products, scientists will be able to address pressing questions about ocean productivity and carbon export in the North Atlantic Ocean. This project will also advance Canadian sensor technology and be a major contributor to the training of personnel in this growing sector of the economy.
Advanced Sustainable Energy Technology (ASET) Research Program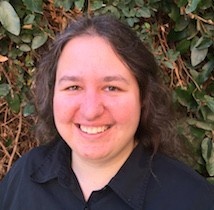 Solar energy is the most abundant renewable energy source on the planet and the best option for transitioning Canada to a low-carbon economy. Given the intermittent nature of renewable energy (wind and solar), storage of energy in batteries and in the form of fuel is essential to increasing its use in an ever-growing energy market.

Led by Erin Johnson (left) and Michael Freund (below left), the Advanced Sustainable Energy Technology (ASET) program research program will produce breakthroughs in solar energy conversion and storage, positioning Canada as a scientific leader in renewable solar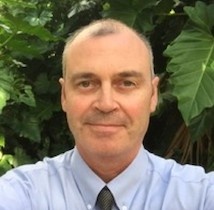 energy technology. 
This will be the most comprehensive program of its kind in Canada and the only one presenting a convergence of expertise in fundamental materials research, battery knowledge, and integration, leading to viable sustainable energy solutions.
 
Artificial Intelligence meets Ocean Science (AIOS)

The AIOS research program links two research fields in which Canada excels, and in which significant national investments have been made: Artificial Intelligence and Ocean Science.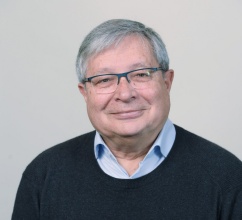 AIOS will address challenges related to the intelligent curating and analysis of massive ocean data streams using "new AI" methods, such as Deep Learning. Led by Stan Matwin, the interdisciplinary team of renowned computer and ocean scientists will apply AI to: investigate the impact of anthropogenic noise and shipping activities on endangered marine mammals; improve the efficiency of tracking marine life in a non-intrusive manner; investigate the migration patterns of invasive species; and assess fish stocks in the face of climate change.
Next Generation Manufacturing of Advanced Ceramics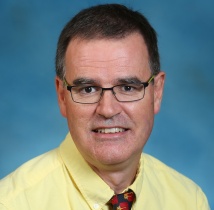 Advanced ceramics are utilised across a broad range of industries, including transportation, biomedical, architecture, petrochemicals, mining, pulp and paper – all markets that are vital to the Canadian economy. However, manufacturing of advanced ceramics for these applications is expensive, with many component geometries  (i.e. multiple internal channels for fluid or gas flow) extremely challenging or even impossible to produce conventionally.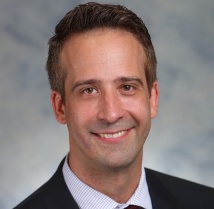 Led by Kevin Plucknett (above left) and Vincent Sieben (left), this research is focused on eliminating these barriers, through the investigation and development of state-of-the-art approaches for ceramic manufacturing. Working with a broad variety of industrial partners, from international organizations to small-to-medium enterprises, the research team will ultimately develop a selection of higher technology readiness level demonstrator components. These will focus on bio-implants for health care, highly robust sensors for ocean and down well monitoring, "smart" architectural building components, solar energy, and highly wear-resistant coatings. This project will bring multiple socio-economic benefits for Canadians.

In addition to the five awarded Dalhousie led projects listed above, Dalhousie also received funding as a collaborating institution on three externally led projects. The researchers involved in these projects are Dr. Scott Chapman; Dr. Rob Jamieson; and Dr. Susan Kirkland

More information about the Canada Foundation for Innovation can be found here.