»
Go to news main
Dr. Janet Curran appointed first of its kind Quality and Patient Safety Research Chair
Posted by
Erin Lynch
on March 8, 2021 in
News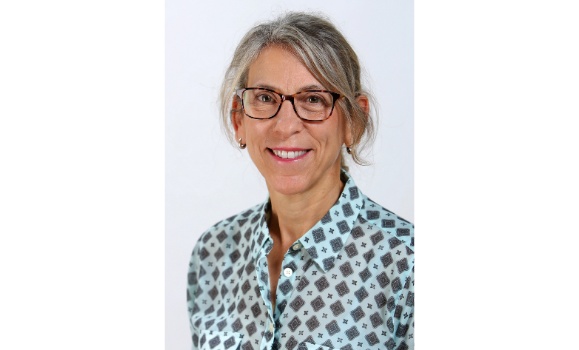 A new Quality and Patient Safety (QPS) Applied Research Chair position has been created through an initiative of the Department of Health and Wellness, in collaboration with IWK Foundation, IWK Health, Nova Scotia Health, Dalhousie University's Faculty of Health, and Dalhousie University's Faculty of Medicine.
The first of its kind in Canada, this role will integrate research into the delivery of patient safety to ensure the highest quality of care for Nova Scotians while also building capacity for health system improvement. 
Following an international search, the appointee of the inaugural QPS Applied Research Chair is Dr. Janet Curran, PhD, RN, Professor, School of Nursing, Dalhousie, and Clinician Scientist at IWK Health.  
According to the Canadian Patient Safety Institute, one in three Canadians says either they, or a loved one, has experienced a patient safety incident that could have been prevented. Safety and quality of care is supported by well-designed processes of care aimed to prevent, recognize, and quickly recover from errors so that patients are not harmed. 
Building on the successes in quality and patient safety supported by the teams at IWK and Nova Scotia Health, both health authorities will support the QPS chair to engage with a full spectrum of stakeholders and conduct research through mixed methods that will capture the patient experiences alongside complex health data to drive a deeper understanding of patient safety needs. The aim will be to design effective interventions and optimize uptake to support sustainable change through the health system, all aimed at improving care for Nova Scotians. 
"This is an exciting opportunity to work in partnership with patients and families, healthcare providers, health administrators, researchers and trainees to study and co-design strategies to improve safety, effectiveness and efficiency in health care," Dr. Curran says. "The Quality and Patient Safety Research Chair is a demonstration of the strong commitment of IWK Health, the IWK Foundation, Dalhousie University, Nova Scotia Health and Nova Scotia Department of Health and Wellness to enhance quality improvement and patient safety across Nova Scotia."
The initial $1,000,000 funding for the initiative has been provided through the Department of Health and Wellness and will be administered through the IWK Foundation. The Foundation is committed to raising an additional $2,000,000.
"Dr. Curran's appointment as Quality and Patient Safety Applied Research Chair is a testament to her significant accomplishments in her field," says Dr. David Anderson, Dean, Faculty of Medicine. "Her ability to meaningfully connect with patients, clinicians, and administrators makes her the ideal recipient. She is a leader in developing and evaluating interventions to improve patient care and we are thrilled to support her in her new role."
Partner Quotes:
The Honourable Zach Churchill
Minister of Health and Wellness
"Quality and patient safety are key to the success of our health care system. Across our system, we have made changes to improve quality and patient safety, but there is still more we can do. Government is pleased to invest in the new position of Applied Research Chair in Quality and Patient Safety, which will help identify and implement further changes and improvements through ongoing learning."
Dr. Douglas Sinclair
VP Medicine, Quality and Safety
IWK Health
"Health Care providers and patient/family partners have spent many years and untold efforts to improve the quality of health care and the patient experience. Finally we will have a research scientist help us implement effective change, and guide our efforts for a responsive and effective health care system. We have conducted an international search a found a superb candidate for this inaugural position right here at Dalhousie."    
Dr. Jeannie Shoveller 
VP Research
IWK Health
"The Quality and Patient Safety Research Chair is positioned to enhance Nova Scotia's ability to deliver on a learning health system approach. Through Dr. Curran's leadership and with the strong commitment of IWK Health, the IWK Foundation, Dalhousie University, Nova Scotia Health and Nova Scotia Department of Health and Wellness, this investment will enhance quality improvement and patient safety across our province."
Dr. Brenda Merritt
Dean, Faculty of Health
Dalhousie University
"I am very pleased to hear of Dr Curran's appointment as the Quality and Patient Safety Applied Research Chair. Dr. Curran's experience and expertise in applied research will serve to advance health research and the health of our communities."  
Ruth Martin-Misener
Professor and Director, School of Nursing
Dalhousie University
"It is wonderful to hear the news of Dr Curran's appointment as the Quality and Patient Safety Applied Research Chair. She is a superb researcher whose background as a registered nurse is a good fit with the patient-centered focus of the research and knowledge translation that the Chair will carry out."
Dr. Gail Tomblin Murphy 
VP Research, Innovation & Discover, and Chief Nurse Executive
Nova Scotia Health
"Quality and patient safety are integral to our commitment to provide excellence in care at Nova Scotia Heath. We look forward to working closely in partnership with Dr. Janet Curran in this new applied research chair role focused on quality and patient safety, which will benefit patients and families who receive care at both our organizations from across the Maritime region." 
Jennifer Gillivan
President and CEO
IWK Foundation 
"The IWK Foundation is privileged to be working alongside our partners at the Department of Health and Wellness, IWK and Nova Scotia Health and Dalhousie University's Faculty of Medicine to bring this inaugural and innovative chair to our province and beyond. We are thrilled to welcome Dr. Curran to this role and look forward to working together with our community of donors to bring an enhanced focus on quality and safety to our health care system. This will have a tremendous impact on patients and their families, both now and in the future."