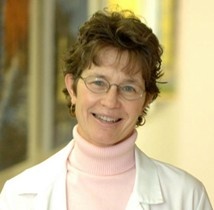 Related Information
Education
Bachelor of Science, Dalhousie University, Halifax, Nova Scotia (1978)
Medical Doctorate, Dalhousie University, Halifax, Nova Scotia (1982)
Residency in Psychiatry, Dalhousie University, Halifax, Nova Scotia (1984-1987)
Behavioral Neurology, Harvard University, Beth Israel Hospital, Boston, MA
Chronic Pain, Dalhousie University, Spaulding Rehabilitation Centre, Boston, MA
Fellow, Royal College Physicians of Canada (1987)
Royal College Founder in Pain Medicine (2013)
Research interests
Professor Lynch's research interests focus in three major areas: the development of novel agents for the treatment of chronic neuropathic pain, the role of complimentary therapies in the management of chronic pain (e.g., Qigong, the interface between creation of art and pain experience), and service delivery and the critical need for access to care for people suffering with chronic pain.
Selected publications
Lynch ME, Cesar-Rittenberg, P, Hohmann A, A double blind placebo controlled crossover pilot trial with extension using an oral mucosal cannabinoid extract for treatment of chemotherapy induced neuropathic pain, J Pain Symptom Manage
Lynch ME, Sloane G, Sinclair C, Bassett R. Resiliance and art in chronic pain, Arts & Health, 2013; 5:51-67
Lynch ME, The need for a Canadian pain strategy, Pain Res Manage 2011:16; 77-80
Lynch ME, Campbell F, Cannabinoids for treatment of chronic non-cancer pain a systematic review of randomized controlled trials, Br J Clin Pharmacol 2011; 5:735-744.
Cousins MJ, Lynch ME. The Declaration of Montreal: Access to pain management is a fundamental human right, Pain 2011; 152:2673-2674.
Selected awards and honours
November 2012: Women of Excellence, Progress Club Award, acknowledged for contributions in health
Spring 2010: Dalhousie Clinical Scholar Award for Research
June 2009: Angels in Action QEII Foundation award to clinicians: An award given by patients to caregivers who make a real difference
May 2009: Dr. Helen Hays Award for Excellence in Pain Management: An annual award given by the Chronic Pain Association of Canada an organization run by people living with pain to outstanding clinicians in the field
Mayday Fellowship 2007-2008, an international award for leading advocates in pain science and practice
Leadership
President Canadian Pain Society (2009-2011, past president 2011-2014)
Co-chair Canadian Pain Strategy (May 2010-current)
Royal College Physicians and Surgeons, founder Pain Medicine and member of current Working Group
Founding director of Canadian Consortium for the Investigation of Cannabinoids
International Association for the Study of Pain co-chair on Wait times Task Force, 2009-2010 (standards now approved and posted)
Media interviews
CBC Sunday Edition, Michael Enright, June 11, 2014 for airing Sunday June 15, 2014, topic: Access to care for chronic pain
CBC Information Morning: April 14, 2014, interview by Don Connoly on the topic of endocannabinoid science
CBC Information Morning: April 24, 2014: CPSNS released policy on PMP and need for education in pain medicine
MacLean's: March 19,2012 Vol 125, Number 10 "The latest opium war: Sufferers of chronic pain are the real victims of the government's war on OxyContin." By Elizabeth McCallum
MacLeans': February 4, 2013 "This won't hurt a bit," 50-51, A piece on Pediatric Pain. By Elizabeth McCallum
Chatelaine: "The scary truth about your pain problem." By Sydney Loney 100-105 February 2013