Stories
»
Go to news main
The Many Care Models to Treat Thoracic Aortic Disease in Canada – A Nationwide Survey of Cardiac Surgeons, Cardiologists, Interventional Radiologists and Vascular Surgeons
Posted by
Dr. Robert Berry, submitted by K Whitehouse
on February 10, 2021 in
Interventional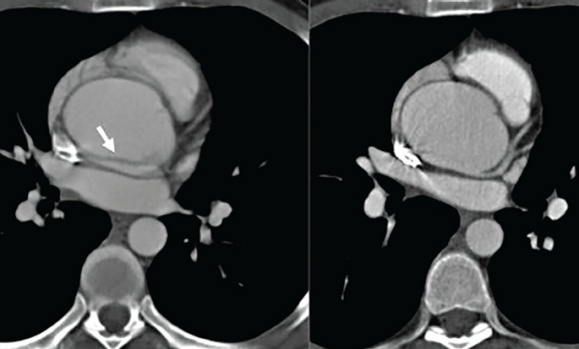 Publication by Dr. Robert Berry. 
Abstract
Background
Several specialties treat thoracic aorta disease, resulting in multiple patient care pathways. This study aimed to characterize these varied care models to guide health policy.
Methods
A 57-question e-survey was sent to staff cardiac surgeons, cardiologists, interventional radiologists and vascular surgeons at 7 Canadian medical societies.
Results
For 914 physicians, the response rate was 76% (86/113) for cardiac surgeons, 40% (58/146) for vascular surgeons, 24% (34/140) for radiologists and 14% (70/515) for cardiologists. Several services admitted Type B dissections (vascular 37%, cardiology 31%, cardiac 18%, other 7%) and care was heterogeneous. Ownership of disease management was overestimated relative to the perspective of the other specialties. Type A dissection admissions and treatment were more uniform but emergent call coverage varied. A 24/7 aortic specialist on-call schedule was only present 4% of the time. "Aortic" case rounds promoted attendance by a broader aortic specialty contingency relative to rounds that were specialty specific. Though 89% of respondents felt an aortic team was best for patient care only 54% worked at an institution with an aortic team present, and only 28% utilized an aortic clinic. Defining an aortic team derived 63 different combinations.
Conclusion
Thoracic aortic disease follows a network of undefined and variable care pathways, despite its high-risk population in need of complex treatment considerations. Multidisciplinary aortic teams and clinics exist in low volume and the 'Aortic Team' remains an obscure construct. A multispecialty initiative to define the Aortic Team and outline standardized navigation pathways within the health systems hospitals is advocated.