New
»
Go to news main
Dr. Sharon Clarke wins Young Investigator Award
Posted by
Dr. Sharon Clarke, submitted by K Whitehouse
on April 22, 2021 in
Abdominal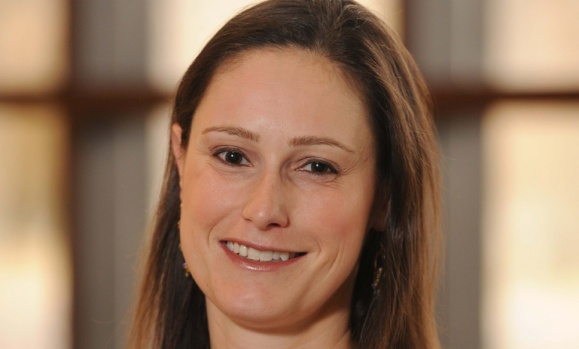 Congratulations to Dr. Sharon Clarke, Clinician-Scientist and Abdominal Radiologist, QEII Health Sciences Centre in Halifax and Associate Professor, Diagnostic Radiology, Dalhousie University for winning the CAR Young Investigator Award from the Canadian Association of Radiologists.
This award is presented to a CAR member in the early stages of their career and recognizes exceptional contributions to medical imaging-related research.
Dr. Clarke is the first woman to receive the award. Faculty members of Dalhousie University have won the award more than any members of any other university. 
"I am honoured to accept the CAR Young Investigator Award this year", Dr. Clarke said. "I very much enjoy my role as a clinician-scientist and consider myself fortunate to work with so many dedicated students, staff, and clinical and scientist colleagues. This achievement would not be possible without their support and for this I am greatly indebted. I believe that research can provide immense value to clinical radiology and hope that this award inspires others to appreciate research and pursue rewarding careers as clinician-scientists."
Dr. Sharon Clarke is a clinician-scientist and abdominal radiologist at the QEII Health Sciences Centre in Halifax, Nova Scotia and an Associate Professor in Diagnostic Radiology at Dalhousie University. She completed a combined MD/PhD program at Western University with a PhD in Medical Biophysics, followed by Radiology residency at Dalhousie University and Abdominal MRI fellowship at Stanford. She began her clinical practice in 2012 and was one of the founding members of the BIOmedical Translational Imaging Centre (BIOTIC), a hospital-based medical imaging research centre. Dr. Clarke has been awarded over $3 million in operational grant funds as Principal or Co-Principal Investigator as well as nearly $220k in infrastructure funding from the Canadian Foundation for Innovation and Nova Scotia Research and Innovation Trust.

Her research interests include the translation of novel MR pulse sequences to clinical practice, particularly for the evaluation of chronic liver disease and detection and characterization prostate, pancreatic, and hepatocellular carcinoma. In keeping with this theme, she and other BIOTIC researchers have a commercial partnership with GE Healthcare entitled "Push Button MRI Diagnostics for the Clinical Environment", partially funded by the Atlantic Canada Opportunities Agency.

Dr. Clarke has dozens of published manuscripts and conference abstracts and has been invited to speak at provincial, national and international conferences. She has successfully mentored other junior researchers towards obtaining their own new investigator grants. In addition, she has supervised a variety of students so far in her career, including radiology residents, computer science and electrical engineering co-op students, graduate students in physics and undergraduate medical students. Radiology residents have said that her interest in academic medicine and research brings a different perspective to cases, and that her passion for research is highly motivating.

Currently, Dr. Clarke is on the Canadian Association of Radiologists (CAR) Prostate MRI and MRI in Pregnancy Guidelines Working Groups and is on the CARJ Standing Committee. She acts as a reviewer for several granting agencies and journals, including CARJ. She enjoys her role as clinician scientist because it allows her to see the benefits that bridging clinical care with world-class research collaborators and technologies can provide, and is looking forward to continuing on this path.