New
»
Go to news main
Diffuse Pulmonary Ossification Diagnosed by Transbronchial Biopsy: A Case Report
Posted by
Dr. Daria Manos
on April 26, 2021 in
Chest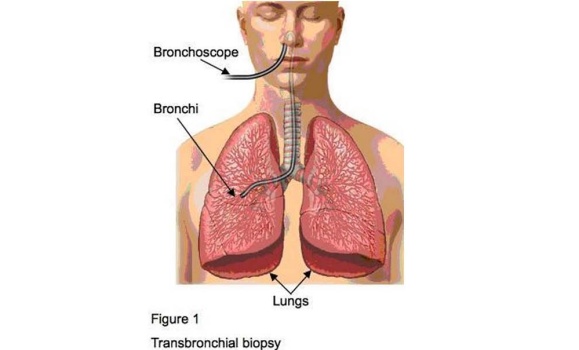 Congratulations to Dr. Daria Manos on her latest publication. 
Introduction:
Diffuse pulmonary ossification (DPO) is the formation of bone fragments within the lung parenchyma. This condition is uncommon but important in the differential diagnosis for pulmonary calcification in the asymptomatic or minimally symptomatic patient. DPO can be diagnosed via high-resolution CT. However, tissue biopsy is required when imaging is non-specific. Bronchoscopy with transbronchial biopsy is a less invasive alternative to surgery for parenchymal tissue acquisition. Case Presentation: A 63 year-old female was referred for respirology consultation for an incidental chest radiograph showing bilateral, basal-predominant, pulmonary nodules during workup for biologic therapy. CT chest showed bilateral calcified micro-nodules. She had no respiratory symptoms or concerning exposures. Past medical history was significant for uncontrolled ulcerative colitis. Bronchoscopy with bronchoalveolar lavage and transbronchial biopsy under fluoroscopic guidance was performed. Pathology showed bone fragments within the lung parenchyma consistent with diffuse pulmonary ossification. The patient was placed under active surveillance. On reassessment at 1 year from presentation, she remained asymptomatic with normal physical exam and pulmonary function tests.
Discussion:
Pulmonary calcification, the deposition of calcium salts in lung tissues, is a common sequela of several systemic conditions. In contrast, diffuse pulmonary ossification is rare. Its pathogenesis remains unknown; but it is believed to be a consequence of chronic inflammation, tissue injury, and pulmonary arterial degeneration. DPO can be idiopathic or seen with lung inflammation or venous congestion. Its course is often indolent or slowly progressive, and no specific treatment has been described. However, accurate diagnosis is essential in ensuring appropriate care. While surgical biopsy remains the gold standard for histological diagnosis, our case illustrates the potential of bronchoscopy with transbronchial biopsy as a less invasive alternative.