»
Go to news main
Dalhousie expands health sciences summer camps for African Nova Scotian youth
Posted by
Melanie Jollymore
on May 8, 2017 in
News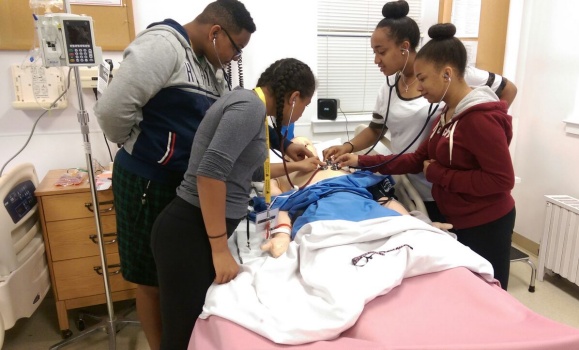 Young Nova Scotians of African descent have more opportunities than ever to learn about potential careers in health care, thanks to new camps Dalhousie University is offering through its Promoting Leadership in health for African Nova Scotians (PLANS) initiative. 
For the first time, African-descended students in grades 8 through 11 in Nova Scotia can attend African Nova Scotian Health Science Summer Camp at St. Francis Xavier University in Antigonish. The camp will run from July 23 to 26. 
African-descended youth anywhere in Nova Scotia can apply for the one or all of the following summer opportunities: 
PLANS Prep Institute, Dalhousie University, Halifax – July 4-7 (Grades 10, 11,12) 
African Nova Scotian Health Sciences Summer Camps:
Dalhousie University, Halifax – July 9-14 (Grades 8, 9, 10)
Cape Breton University, Sydney – July 18-21 (Grade 8, 9, 10, 11)
St. FX University, Antigonish – July 23-26 (Grade 8, 9, 10, 11) 
Application forms are available online or by calling 902-494-7831. 
The deadline for applications for the health science summer camps is May 15; deadline for the PLANS Prep Institute is May 8.