News
»
Go to news main
Dal Med student receives Canadian Medical Hall of Fame Award
Posted by
Staff
on September 6, 2018 in
News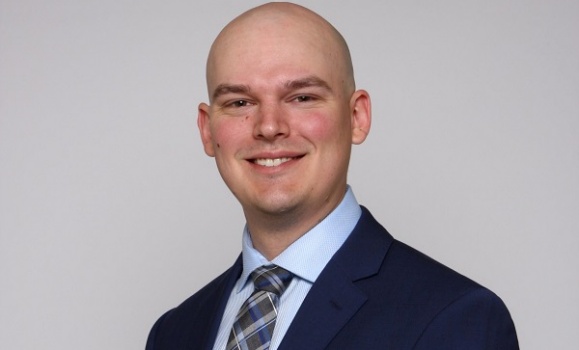 Second-year medical students with an established track record of community leadership, superior communication skills and demonstrated interest in advancing knowledge are recognized today with the Canadian Medical Hall of Fame (CMHF) Award.  Each recipient receives a cash prize of $5,000 and a travel subsidy to attend the 2019 Canadian Medical Hall of Fame Induction Ceremony in Montreal on May 2, 2019, where they will have the opportunity to meet CMHF Laureates and interact with health leaders from across the country. 
Dalhousie University's Todd Dow was recognized as one of the recipients.
"I am deeply honoured to receive this prestigious award and to be recognized by the Canadian Medical Hall of Fame," said Dow. "It is humbling to be associated with the Canadian Medical Hall of Fame and their inspirational and accomplished Laureates. The recognition from this award further motivates me to continue to develop as a physician, scholar and as an advocate for health."
"As physicians themselves, the Dalhousie Medical Alumni Association board is well aware of the financial commitment it takes to complete medical school and are pleased to be able to support the CMHF awards," said Evie Sabean Croucher, Alumni Relations Officer with the Dalhousie Medical Alumni Association. "We congratulate Todd Dow on his achievements, and look forward to welcoming him to the Dalhousie medical alumni family in a couple of years."
The Canadian Medical Hall of Fame partners with donors, MD Financial Management and Canada's medical schools to recognize young leaders who exemplify qualities of CMHF Laureates: perseverance, collaboration and an entrepreneurial spirit. 
"We celebrate the achievements of the giants of health care in Canada to fuel our pride, but also to inspire the next generation of health leaders with world changing potential," said Dr. Bryce Taylor, CMHF Board Chair. "The outstanding feedback we continue to receive from our Award recipients about the impact of this award and networking at the induction ceremony confirm for us the importance of this initiative." 
"MD is honoured to once again support this important awards program, which helps students with the financial challenges associated with medical school," said Michelle Masson, Executive Vice President of the Early Career Segment at MD. "We are committed to assisting these students financially and dedicated to celebrating their impressive achievements. The innovation, community leadership and drive to advance knowledge demonstrated by these medical students is undoubtedly shaping the future of Canadian health care." 
In addition, "MD is extremely proud to collaborate with the CMHF to present these awards to deserving students," said Michael Greb, Vice President of Partnerships and Alliances at MD. "The CMHF is helping nurture and inspire Canada's future health leaders."
Each of Canada's faculties of medicine/health sciences facilitated the review of applicants and recommended one award recipient. Three letters of support are required by applicants including a non-academic community reference describing their community impact, along with a 1,000 word essay describing why they should be considered for the Award and articulating the qualities of the CMHF Laureate who inspires them most. 
A full list of 2018 recipients can be viewed on the CMHF's website.
For additional information, please contact:
Lisa Foster, Executive Director
Canadian Medical Hall of Fame
519-636-0660
lfoster@cdnmedhall.org