News
»
Go to news main
Research tracks Indigenous health trends and determinants
Posted by
Dawn Morrison
on September 21, 2018 in
News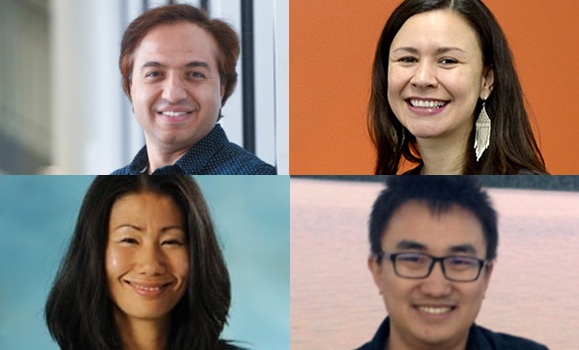 The health status of Indigenous adults has been deteriorating in Canada for over a decade, and socioeconomic inequalities in health among Indigenous Canadians have increased over time.
These were some of the findings in a paper recently published by Dalhousie researchers in the Health Policy journal.
"Socioeconomic inequalities in health among Indigenous peoples living off-reserve in Canada: Trends and determinants," the only study of its kind in Canada, was recently published by Dal researchers Mohammad Hajizadeh (Health Administration), Min Hu (Economics), Amy Bombay (Psychiatry and Nursing) and Yukiko Asada (Community Health & Epidemiology).
Read the paper: https://authors.elsevier.com/a/1XWWpcP6mzq8H
The research was completed using three nationally representative Aboriginal Peoples Surveys (APS) (2001, 2006 and 2012). The APS looked at self-rated general health status among Indigenous adults living off-reserve in Canada. It encompassed three Indigenous populations (First Nations, Métis and Inuit) in different geographic regions across the country.
The study is a joint effort that is part of a bigger project funded by the Nova Scotia Health Research Foundation, says Dr. Hajizadeh. Researchers analyzed data gathered from First Nations, Métis and Inuit people living off-reserve across the country.
"One of the most important factors to note is that income is playing more of a role in Indigenous health than it was 10 years ago," he says. "If you are poor now compared to 10 years ago, then your health status is more worse off than the others."
"In this research, we were motivated by the Truth and Reconciliation Commission's Calls to Action, which call on government to close the gap in Aboriginal health outcomes," says Dr. Bombay. "We wanted to help by providing valuable information for policy makers as a first step in our ongoing research in this area."
Information for policy makers and other stakeholders
 
The study found that the proportion of respondents who self-rated their health status as poor or fair is increasing over time. Specifically, health status among the Indigenous population living off-reserve increased from 18% in 2001 to 22% in 2012. The research also found that socioeconomic inequalities in health widened within First Nations and Métis groups, and that these health inequalities were determined by diverse factors.
"In this study, we used the APS to look at income inequalities in health within the off-reserve Indigenous population, which is rare — there are not a lot of studies out there like this," said Dr. Bombay.
As a result, the study provides reliable and valuable information for policy makers and other stakeholders including Indigenous organizations, government, service providers, communities and other researchers.
An emphasis on social determinants
 
The paper notes that Indigenous peoples in Canada currently experience the poorest level of health status, with health indicators often similar to that of developing countries. Research has connected these inequalities to historical and contemporary aspects of colonization that discriminate against Indigenous groups in Canada.
"The study emphasizes the social determinants of health, and the importance of things like providing equitable education," says Dr. Bombay.
"Also, we want to point out that there is so much strength within Indigenous knowledges related to healing and how to improve our own health. There is also great diversity within the Indigenous communities, and these national statistics do not reflect the great variation that exists across the country in terms of health outcomes and the factors that contribute to well-being. We should be empowering Indigenous communities to determine what needs to be done to address these issues, within the specific context that they are living in."
Find out more: