»
Go to news main
Indigenous Health in Medicine Program Manager looks to build and strengthen connections
Posted by
Jason Bremner
on October 29, 2020 in
News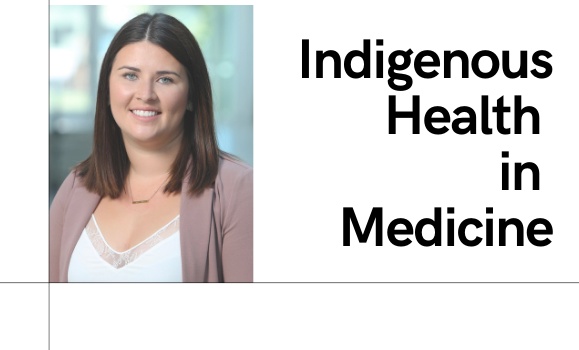 Since 2016, the Indigenous Health in Medicine (IHIM) program has been committed to increasing the representation of Indigenous students in medicine through recruitment, community collaboration and partnerships. The IHIM program also aims to address the recommendations made by the Truth and Reconciliation Commission and further Dalhousie's commitment to social accountability to the Maritime Indigenous population.
Representation and diversity in medicine is an important factor in providing inclusive and improved health care for everyone. Accomplishing this standard undoubtedly requires community support and strong relationships.
Garnering community support and building relationships in any project can too often be construed as 'checking a box,' while predetermined programming and ideas may be moved forward with little consideration. For Hannah Asprey, the recently appointed Manager of IHIM, this is the primary component to the success of the program.
"The key focus for me will be to build the relationship with the community and be the community voice," says Hannah. "Without community support and buy-in, we're just going to be repeating ourselves and nothing will happen."
Before joining Dalhousie, Hannah worked as the Director of Education for the Millbrook Band First Nation and it was in this role where she not only gained better insight into her culture and heritage, but also the distinct challenges her community encounters.
"Working there really opened my eyes to the different struggles and educational barriers that students from reserve families face," says Hannah, a Mi'kmaw woman who is part of Millbrook First Nation. "I was always an advocate, but this was a new perspective of how these students need to be supported and highlighted the changes that need to happen based on actions that occurred hundreds of years ago."
A wide variety of supports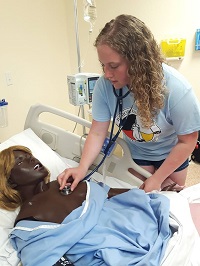 One misconception about the IHIM program is that it is only available to students currently enrolled in medicine. In fact, whenever a student decides they would like to begin their journey in medicine, IHIM is there to provide support from the start. Whether a student is in grade nine and needs someone to talk to about taking steps towards a future in healthcare, or is a high school student trying to pick the right courses that will set them up for a degree in health sciences, IHIM can provide guidance and connect students with the appropriate people and resources.
Early engagement with Indigenous students has been a hallmark of the IHIM program since its inception. IHIM currently hosts three health sciences summer camps in Nova Scotia for Indigenous students, as well as The Eagle "Kitpu" Wise March Break camp. Both camps bring Indigenous youth to the Dalhousie campus for hands-on exposure to clinical healthcare and showcase a variety of healthcare professions and training programs. Unfortunately, the COVID-19 pandemic has prompted most camps to be postponed, but planning is underway to offer engaging and informative programming in a virtual environment.
Early exposure to such programs is pivotal, but so too is representation. Launching on November 1, 2020, the Johnson Scholarship Foundation Mentorship Program will connect Bachelor of Medical Science students from underrepresented groups with mentors who can support and assist them in their educational and professional growth and development.
In the program, student mentees will be matched with a third- or fourth-year medical student or medical sciences student from the same self-identified group as the mentee, ensuring the mentee is receiving guidance from someone who understands the unique challenges they may face in pursuing their undergraduate degree, while preparing to apply to a health professions program such as medicine.
By developing admissions pathways, creating mentorship and outreach opportunities, providing academic supports, and strengthening the relationships with Indigenous communities, it is clear there are resources and supports in place for Indigenous students. Even clearer, though, is that there is so much more that can be done.
"I think Dalhousie is a little ahead of some of the universities with the supports that are offered on different levels," says Hannah. "But everyone, personally and professionally, can always work on educating themselves on treaty education, cultural competencies, and the history of Indigenous health."
For more information about the Indigenous Health in Medicine Program, please visit their website.