News
»
Go to news main
Ask an expert: How to interpret Canada's new guidance on alcohol consumption
Posted by
Alison Auld
on January 25, 2023 in
News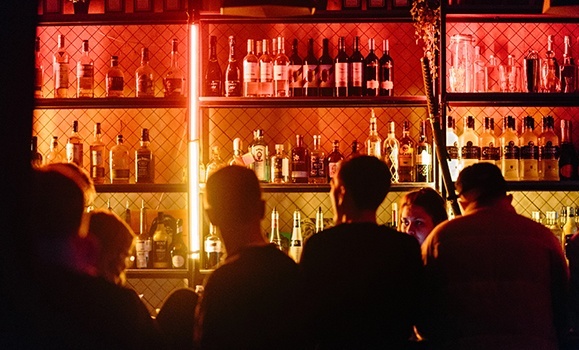 New guidance on alcohol surprised many Canadians last week and sparked a lively national debate over what is considered a safe level of consumption and whether people will change their behaviour as a result.
The Canadian Centre on Substance Use and Addiction issued Canada's Guidance on Alcohol and Health, updating its 2011 Low Risk Drinking Guidelines. The new guidance states that no amount of alcohol is safe. It presents a continuum of risk and indicates that the risk of alcohol-related consequences begins to increase when consuming more than two standard drinks per week, which is considered low risk.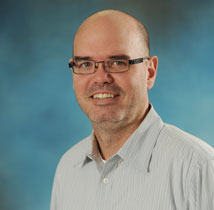 Moderate risk is considered to be three to six standard drinks per week, where the risk of developing several cancers increases, while seven or more standard drinks — considered increasingly high risk — raises the risk of heart disease and stroke.
Mark Asbridge, a professor in Dalhousie's Department of Community Health and Epidemiology, was on the expert panel that compiled the report and explains how it can help people make informed decisions about their alcohol consumption.
What is the history of this guidance?
This is an update from the 2011 guideline that indicated there should be a standard weekly drink limit of 15 for men and 10 for women. So the new guidance, rather than picking a single threshold, provides a risk continuum and identifies standard drink levels at which risk goes from low to moderate to higher. Now, low risk is considered two drinks or less a week and moderate is considered less than six drinks, and seven and above is considered increasingly higher risk.
What are the harms associated with alcohol consumption?
There are two broad categories of harm when we think about alcohol. There are acute and chronic harms. When someone drinks to excess, they put themselves at greater risk of acute harms, like interpersonal violence or driving while impaired. What colleagues who work in the emergency department spend many of their Thursday, Friday and Saturday nights dealing with is people coming in with alcohol poisoning or experiencing interpersonal violence (linked to alcohol). In the summer months, particularly on the weekends, it rules the emergency department where 50 per cent of presenting cases are often related to drinking alcohol.
That is the interesting part of alcohol — we tax it and it is controlled by the Department of Finance in Nova Scotia and many other jurisdictions and it is viewed as a cash cow, but studies show we actually spend more money dealing with the consequences of alcohol than we make in profits from taxation.
Also in this series: Medicine's Angela Cooper on how to recognize and manage workplace burnout
What are the physical illnesses linked to alcohol?
When you're getting into three to six standard drinks per week, this is where we start to see the emergence of different forms of cancer that people didn't really talk about much before. But the evidence has grown a lot in the last 20 years. The main types of cancer associated with alcohol are breast and colon cancers, as well as liver-related cancers and esophageal, throat and mouth cancers.
With seven or more standard drinks a week you start to see a rise in things like coronary heart disease or stroke levels, as well as an amplification of those cancer risks.
So just making the public aware that these kinds of cancer risks exist is really a key piece of this guidance.
What should people take away from this new guidance?
This process was quite extensive and took several years to put together. We spent a lot of time thinking about the best way to present this evidence to the public, but the primary goal was to get the word out and make the public aware. I know saying two standard drinks a week versus what we said before is quite the shock to the system, but it's really meant to let people position themselves on the risk curve and maybe just understand that drinking less — whatever less is for you — is a step in the right direction. That is the main message — drinking less is better, whatever that is.
Also in this series: What is 'functional food' and why should Canadians care?
Should alcohol have health labels? If so, what should they say?
There are two tiers of labeling: one for alcohol-related harms like cancer, cardiovascular harms, pregnancy, fetal alcohol syndrome and so on, but there's labeling for knowing just what you're drinking. It's not enough to say you're having a 12 oz beer or a 16 oz beer because they're not the same thing. People don't make those kinds of calculations, so I think that's a real essential piece to what comes from this guidance.
You see standard servings on any food products we buy and it's the same idea. The standard drink conversion label would tell you you're drinking 1.5 or two standard drinks. If we want to drink less, we need to know how much we're drinking so we can make the right choices.
There were public engagements before and after the review was done and the realization emerged that people didn't really understand that cancer and alcohol are related. We label other carcinogens based on health risks, so we should probably do the same thing with alcohol. Everyone takes risks in many of the activities they take part in in their daily lives, so this is just more information they can use in making that risk calculation.
There has been competing guidance on alcohol consumption over the years, so do you think people will heed these warnings?
There is probably some guidance fatigue, but the point is that science grows and science changes and if COVID showed us anything it's that science evolves all the time, so what we knew as best practice evolved as we got to know more. The same applies here. For example, previous claims that drinking a glass of red wine each day was cardio-protective was based on older studies that used incorrect methods to come up with their question.
It's more about being transparent, giving the public the information and letting the public decide what they want to do with it rather than proactively telling people what to do. It's telling people, 'Here's some information and use it if you would like to get yourself to a better spot in terms of the risks associated with drinking.'