Volunteer Patient Program
At Dalhousie Medical School, we believe that students cannot learn from books alone.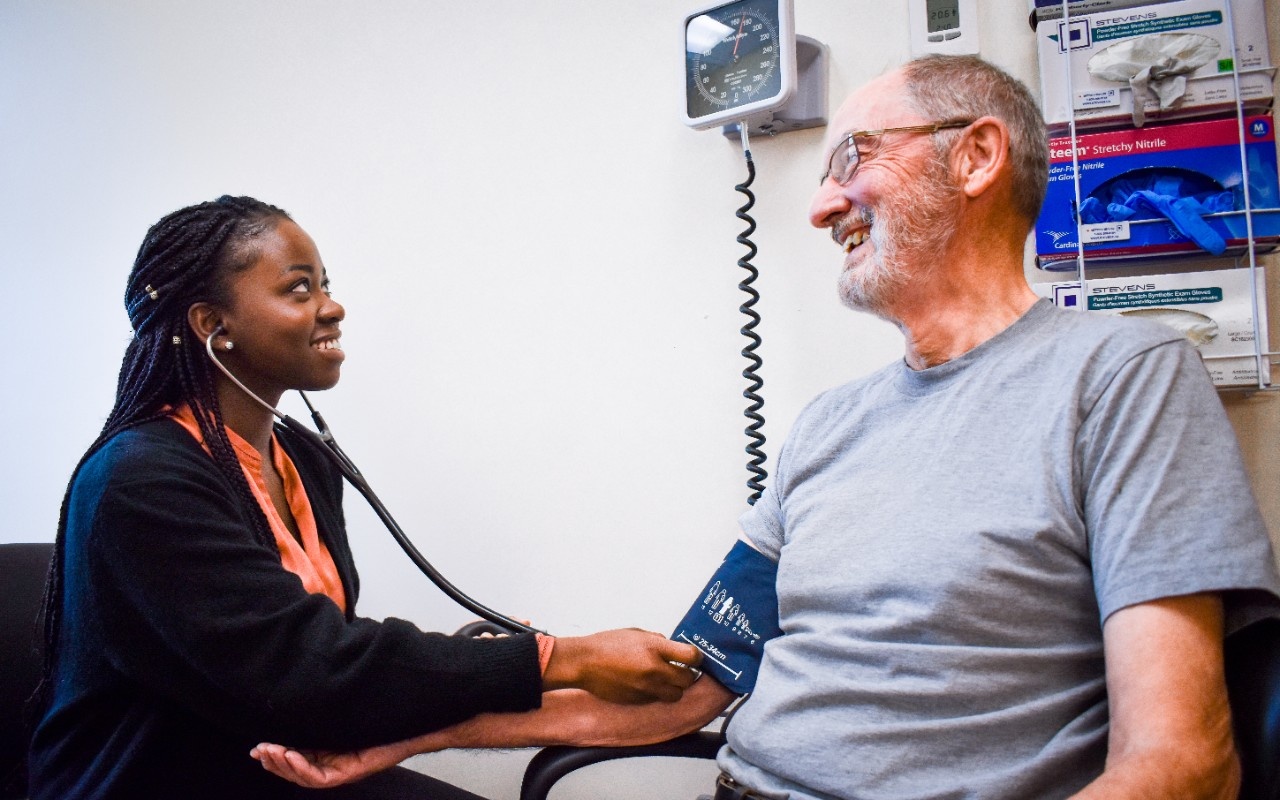 File photo taken in 2019.
You can help – become a volunteer patient 
Dalhousie Medicine New Brunswick students learn from experienced physician-tutors, and we need volunteer patients (VPs) to help our future physicians practice their communication, history-taking, and non-invasive physical examination skills in a safe, respectful, and supportive environment.
Participants can be completely healthy or have pre-existing medical conditions. These sessions are strictly for educational purposes and, while we hope you find them interesting and informative, you will not have your medical needs attended to during these sessions. 
Sessions run Tuesdays, Wednesdays, and Thursdays from September to May.  
Members of our friendly staff will send invitations by email to participate and follow up to confirm the date, time, and necessary information such as the topic and what to expect.
If you are interested in joining our volunteer program, please complete this application form [PDF 301 KB] and submit to dmnblrc@dal.ca.

For more information contact us at dmnblrc@dal.ca or (506) 650-7633.