Innovation, transformation and renewal
Dalhousie Faculty of Medicine benefits from continued innovation and improvement. The Medical School is a "living laboratory" providing a wealth of unique opportunities for education research and scholarship in a real-world education context.
The Dalhousie Medical Education Living Lab Research and Scholarship Fund was established to build capacity and accelerate partnerships focused on addressing priority medical education needs and research questions.
The goal of this fund is to:
Foster high quality medical education research and scholarship

Enable participation in medical education research and scholarship for those seeking an academic or research-oriented career

Provide opportunities for individuals and teams to learn how to design, conduct, and report on medical education research and scholarship
The Dalhousie Medical Education "Living Laboratory" Fund will promote and support education research and scholarship that relates directly to an important question emerging from Dalhousie Medical School across the UGME-PGME-CPDME education continuum. One or more grants will be awarded, ranging from $5,000 up to $10,000.
Congratulations to Recent Successful Applicants  
We wish our successful grant recipients and their teams all the best with their medical education endeavours!
 
Bridging the know-do gap. Applying knowledge and skills in simulation-enhanced interprofessional education facilitation to practice: A post-course exploration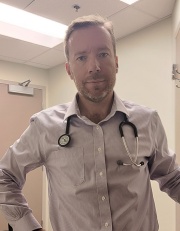 Kelly Lackie PhD RN CCSNE
Associate Director, Simulation-based Education and Interprofessional Education and Assistant Professor, Dalhousie University School of Nursing
Understanding the Struggling Medical Student: A Meta-Ethnography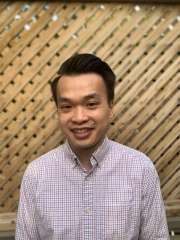 Victoria Luong MD MEd
PhD student and Research Associate, Continuing Professional Development and Medical Education
Study Title: Exploring the Gender Gap in Canadian Ophthalmology Applicants: A Mixed Methods Study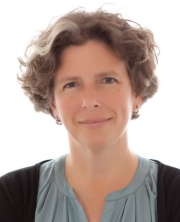 Anu Mishra MD, FRCSC
Assistant Professor in the Department of Ophthalmology & Vision Sciences; Assistant Dean Skilled Clinician & Interprofessional Education
Feasibility Mixed-Methods Exploratory Study of the Use of In-Situ High Fidelity Inter-Professinal Simulation for Development and Testing Cognitive Aids for cardiac Crisis Scenarios Requiring Extracorporeal Life Support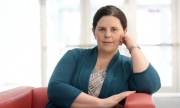 Victor Neira M.D. MAEd
Associate Professor, Department of Anesthesia Perioperative Medicine and Pain Management; Cardiac Anesthesia Fellowship Director
2021 Grant Recipients
Drs. Emma Burns and Ashley Martin, Emergency Medicine
Drs. Babar Haroon and Andrea Davenport, Critical Care and Internal Medicine
Dr. Lori Connors, Medicine
Dr. Joanna Zed, Family Medicine
Dr. Helena Piccinini-Vallis, Family Medicine
Dr. David Bowes, Postgraduate Medical Education
Drs. James Gould and David Hung, Emergency Medicine
Drs. Angela Cooper and Roberta Preston, Faculty Wellness, and Anne Mahalik, Continuing Professional Development and Medical Education, Faculty of Medicine
Research Arising from the 2020 Funding Cycle
Mark Bosma, Cheryl Murphy, Mandy Esliger, Janice Chisholm -- Integrated Video Simulation and Role Play: Exploring a Novel Faculty Development Approach to Teach Assessment and Feedback Skills.
David Bowes, Cindy Shearer, Sarah Manos -- Speaking up for Patient Safety: Overcoming Individual and Contextual Barriers during Residency.
Paula Cameron, Constance LeBlanc, Anna MacLeod, Roger McLeod, Anne Mahalik, Shawna O'Hearn, Christy Simpson -- "Head of the Class": Equity Policies, Practices and Discourses Related to Department Chair Appointments in the Dalhousie Faculty of Medicine.
Lori Connors, Heather MacLeod, Cindy Shearer, Jenny Acuna -- What Happens After a Resident's Communications Skills Assessment Reveals Low Scores on Skills Practice Cases? Following Up with Residency Program Directors.
Lori Connors, Stephen Miller, Cindy Shearer -- Preparation for the MCCQEII: Lessons Learned from Introduction of a Preparatory Session for Residents
Lara Hazelton, Mandy Esliger, Heather Milliken -- Perceptions Regarding the Communication Skills of Grand Rounds Presenters; Does Gender Play a Role?
Anne Mahalik, Lisa Bonang, Sarah Burm -- Developing a Multi-perspective Understanding of Interactive Learning in CPD.
Daria Manos, Laura Stiles-Clarke, Janice Chisholm, David Bowes, Ash Wiley -- Learning to Teach: Development and Evaluation of an Oral Presentation Skills Module for Diagnostic Imaging Residents
Stephen Miller, Kelly Lackie, Lorri Beatty, Marion Brown, Melissa Helwig, Shauna Houk, Leanne Picketts, Peter Stilwell -- Interprofessional Collaboration between Health Professional Learners when Breaking Bad News: A Scoping Review
Wendy Stewart, Peggy Wheaton; Sue King -- Changing Our Interactions One Team at a Time.