Faculty Wellness
Welcome to the home of Faculty Wellness, please take a look around and familiarize yourself with our new site.  There will be plenty of resources and upcoming projects that will be updated here regularly. If you would like to get involved in any the Faculty of Medicine wellness activities, please use the 'contact us' tab for our contact information.

Dr Roberta Preston, Program Manager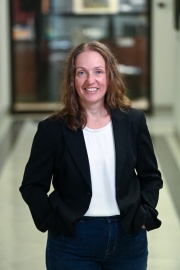 Dr. Roberta Preston is the Program Manager for the Faculty Wellness Office. Roberta has a long-standing interest in professional and personal wellbeing which includes a background as an executive coach and a facilitator in team and leadership development. Her education doctorate used a realist evaluation to study the impact of peer coaching on faculty development.