Faculty Development
Build your skills
Develop your skills by participating in the Faculty Development Program through Dalhousie Continuing Professional Development. As a faculty member, you'll find a variety of learning opportunities to enhance your skills in our five theme areas shown to the right.

Our programs
We strive to make it easy and convenient for you to take part in our programs by using different formats and reaching our distributed sites. Find out about our programs now!

Further your career
Do you want to become a more effective teacher and educator? Develop an academic career and achieve promotion? Pursue medical education research? No matter what your goal is, we'll work hard to help you reach it. We provide you with important information you need to help you grow in your career through our career planning resources and programs.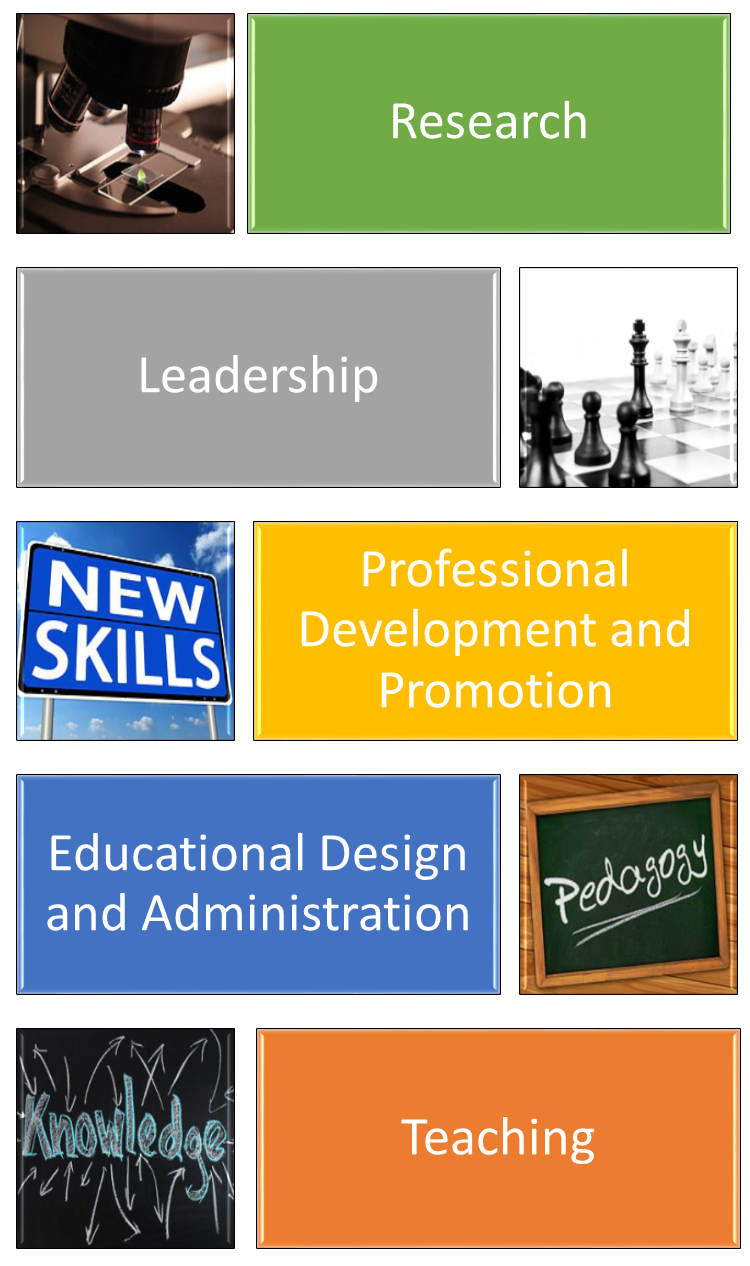 Share your knowledge with the next generation
You've spent years building your expertise and practicing your skills. Help build a more knowledgeable medical community by sharing that expertise in your role as a Dalhousie faculty member. The Dalhousie Faculty Development Program exists to equip you with the skills you need to fulfill your role as an educator, academic or scholar.
Please contact your department head or Faculty Development coordinator to see what opportunities exist to share your expertise.
Our team
We are focused on you – the teaching physician. Meet our friendly team members below and don't hesitate to contact us if you have any ideas or suggestions on how we can better meet your needs!
Halifax
Dr. Lara Hazelton
Director of Academic Faculty Development
Tel: 902-494-4331
Email: lara.hazelton@dal.ca

Dr. Lisa Bonang
Director of Community Faculty Development
Tel: 902-494-4331
Email: lmbonang@dal.ca

Susan Love
Faculty Development Manager
Tel: 902-494-2631
Email: susan.love@dal.ca

Jane Harris
Program Coordinator
Tel: 902-494-1560
Email: facdev@dal.ca

DMNB  
Dr. Lisa Searle
Director of Faculty Development DMNB
Email: lsearle@dal.ca

Angela Hogan
Faculty Development & Engagement Manager, DMNB
Tel: 506-636-6008
Email: angela.hogan@dal.ca