Daniel

Rayson

,

MD, FRCPC, FACP
Professor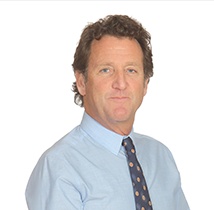 Phone:
902-473-3748
Fax:
902-473-6186
Mailing Address:
Division of Medical Oncology
QEII - Bethune Building
Suite 457C Bethune Building
1276 South Park Street
Halifax, NS B3H 2Y9

Research Topics:
breast cancer
neuroendocrine tumors
triple-negative breast cancer
clinical trials
early-stage breast cancer
Education
Clinical fellow, Hematology/Oncology (Mayo Clinic)
Residency, Internal Medicine (Mayo Clinic)
Rotating internship (Toronto East General Hospital)
MD (Dalhousie University)
BA (Honors), Psychology (McGill University)
Biography
Dr. Rayson is a medical oncologist and professor in the Division of Medical Oncology. He is director of the Atlantic Clinical Cancer Research Unit (ACCRU), a Beatrice Hunter Cancer Research Institute (BHCRI) senior scientist and a principle investigator and steering committee member with the Canadian Cancer Clinical Trial Network (CCCTN) as well as the Halifax Centre Representative at the National Cancer Institute of Canada (NCIC)
Research interests
Dr. Rayson's research interests are in:
clinical trials in breast cancer and gastrointestinal neuroendocrine tumors
breast cancer care path analysis
interval and triple-negative breast cancer
economic analysis of new cancer therapies
translational and clinical research in gastrointestinal neuroendocrine tumors
Selected publications
Cost-utility of adjuvant zoledronic acid in patients with breast cancer and low estrogen levels. Lamond NW, Skedgel C, Rayson D, Younis T. Curr Oncol. 2015 Aug;22(4):e246-53. doi:10.3747/co.22.2383.
Investigations for patients with early-stage breast cancer: Oversetting the stage. Rayson D, Porter G. CMAJ. 2015 Sep 8;187(12):860-1.
Trastuzumab beyond progression for HER2 positive metastatic breast cancer: Progression-free survival on first-line therapy predicts overall survival impact. Rayson D, Lutes S, Walsh G, Sellon M, Colwell B, Dorreen M, Drucker A, Jeyakumar A, Younis T The Breast J 2014;20(4):408-413.
Reflections on In-Patient Palliative Chemotherapy: Is There Ever a Right Place at the Right Time. Rayson D, Kain Danielle. Curr Oncol. 2014;21(4):158-60.
Adherence to clinical practice guidelines for adjuvant chemotherapy for colorectal cancer in a Canadian province: A population-based analysis. Rayson D, Urquhart R, Cox M, Grunfeld E, Porter G. J Oncol Pract 2012 Jul;8(4): 253–259.
Memberships
Canadian Association of Medical Oncology
American Society of Clinical Oncology
Alpha Omega Alpha Medical Honour Society
European Neuroendocrine Tumor Society (ENETS)
National Cancer Institute of Canada
Service & activity
Principle Investigator, Network Regional Cancer Center and Network Cancer Center: Canadian Cancer Clinical Trial Network (CCCTN)
Member, Rethink Breast Cancer Scientific Advisory Council (SAC)
Section Editor, Current Oncology: Cancer Narratives
Editorial Panel, Art of Oncology Section: Journal of Clinical Oncology
Reviewer/Panel Judge, NOYCIA 2015 12th Annual Review Panel, Chicago, IL
Selected awards & honours
Angels in Action Award, QEII Health Sciences Centre (2014)
Honorary Membership, Beatrice Hunter Cancer Research Institute (2012)
Medical Oncology Teacher of the Year Award, Dalhousie University (2011)
Medical Oncology Top Accruer – Clinical Trials Award, Dalhousie University (2011)
Dalhousie University, Department of Medicine Excellence in Research Award (2010)