Stories
»
Go to news main
Benign Neoplasms, Mass‐Like Infections, and Pseudotumors That Mimic Hepatic Malignancy at MRI
Posted by
Dr. Sharon Clarke and Dr. Andreu Costa
on July 4, 2020 in
Abdominal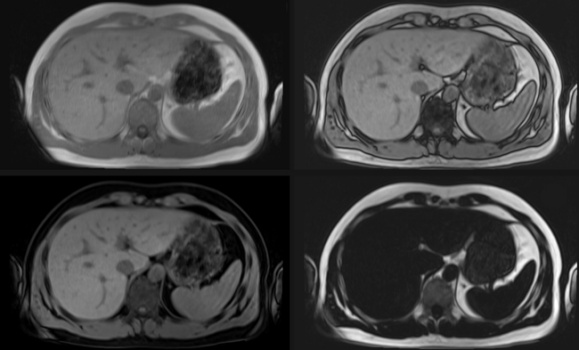 Publication by Dr. Sharon Clarke and Dr. Andreu Costa.
Abstract
A variety of conditions may mimic hepatic malignancy at MRI. These include benign hepatic tumors and tumor-like entities such as focal nodular hyperplasia-like lesions, hepatocellular adenoma, hepatic infections, inflammatory pseudotumor, vascular entities, and in the cirrhotic liver, confluent fibrosis, and hypertrophic pseudomass. These conditions demonstrate MRI features that overlap with hepatic malignancy, and can be challenging for radiologists to diagnose accurately.
In this review we discuss the MRI manifestations of various conditions that mimic hepatic malignancy, and highlight features that may allow distinction from malignancy. Level of Evidence 5 Technical Efficacy Stage 3.