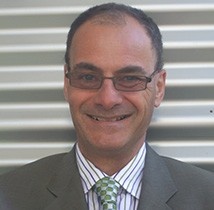 Email:
s.kisely@uq.edu.au
Phone:
+61 7 3176 6438
Mailing Address:
School of Medicine
The University of Queensland
Level 4, Building 1, Princess Alexandra Hospital
pswich Road, Woolloongabba
QLD 4102, AUSTRALIA

Research Topics:
physical/psychiatric co-morbidity
community treatment orders
medically unexplained symptoms
shared/collaborative mental health care
psychiatric epidemiology/pharmaco-epidemiology
systematic reviews/meta-analyses
health services research
Related information
Education
DMedRes, University of Queensland, Australia
PhD, Griffith University, Australia
Graduate Diploma Alcohol & Drug Studies, University of Adelaide, Australia
Graduate Diploma in Education –Grad Dip Ed, Murdoch University, Australia
Research Doctorate of Medicine - MD, University of Manchester, UK
Master of Science  - MSc, University of Manchester, UK
Bachelor of Medicine/Surgery – MB ChB, University of Bristol, UK
Biography
Steve Kisely is a public health physician and psychiatrist with health services research experience in the UK, Australia & Canada. After graduating from the University of Bristol, he worked in New Zealand in various medical and surgical specialties, before starting psychiatric training in Auckland. He finished his psychiatric training in Western Australia & Manchester, including a Masters degree by research on atypical chest pain. While working as a lecturer in psychiatry he completed a research Doctorate on the effect of physical disorder on psychiatric outcome in primary care. Professor Kisely worked at the Universities of Western Australia and Dalhousie University in Canada before returning to Australia in 2007.
Selected publications
Preston N, Kisely S, Xiao J. Assessing the outcome of compulsory psychiatric treatment in the community: an epidemiological study from Western Australia. British Medical Journal  2002; 324: 1244-6
Lawrence D, Hancock K, Kisely S, The gap in life expectancy from preventable physical illness in psychiatric patients in Western Australia: retrospective analysis of population based registers. British Medical Journal. 2013 May 21; 346: f2539. doi:10.1136/bmj.f2539
Kisely S, Crowe E, Lawrence D, Assessing why people with mental illness are no more likely than the general population to develop cancer but more likely to die of it. JAMA Psychiatry. 2013 Feb;70(2):209-17. doi: 10.1001/jamapsychiatry.2013.278.
Siskind D, Kisely S. Balancing the body and the mind: selecting the optimal antipsychotic. The Lancet. 2019; 394(10202): 900–902
Kisely S, McMahon L, Warren N Dalais C, Henry I, Siskind D. A rapid review and meta-analysis of the occurrence, prevention and management of the psychological effects of emerging virus outbreaks on health care workers. British Medical Journal 2020;369:m1642. Published 2020 May 5. doi:10.1136/bmj.m1642
Selected awards and honours
1998 - National Care IT Effectiveness Awards, UK – Special Judges' Award for Best Use of IT in Great Britain
2008 - RO Jones Award of the Canadian Psychiatric Association
2012 - Nova Scotian Health Research Foundation's Decade Club for services to research
2015 - Senior Research Award - Royal Australian & New Zealand College of Psychiatrists 
2015 - Distinguished Fellow of the Canadian Psychiatric Association (DFCPA)
2015 - Alex Leighton Award - the Canadian Psychiatric Association & Canadian Academy of Psychiatric Epidemiology
Service and Activity
Associate Editor for the Canadian Journal of Community Mental Health, Statistics Editor for Australasian Psychiatry, and a member of 5 international editorial boards (Santé mentale au Québec, Canadian Journal of Psychiatry, British Journal of Psychiatry,  Australian & New Zealand Journal of Psychiatry and International Psychiatry/ BJPsych International
Royal College of Psychiatrists (UK) Chair of the West Pacific Division 
Royal Australian and New Zealand College of Psychiatrists - Chair, Journals Committee and Member, Committee for Research
Royal Australasian College of Physicians – Member, Research & Grants Advisory Committees
Therapeutic Goods Administration, Department of Health & Ageing, Australia  - Member, Advisory Committee on Medicines