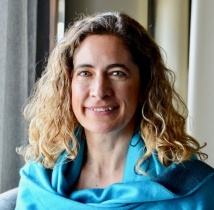 Email:
alexa.bagnell@iwk.nshealth.ca
Phone:
902-470-8087
Mailing Address:
Department of Psychiatry
IWK Health Centre
5850/5980 University Ave.
PO Box 9700
Halifax , NS B3K 6R8

Research Topics:
Anxiety disorders
Child and adolescent mental health
Cognitive behaviour therapy
Early interventions
Help-seeking
Mental health education
School mental health
Obsessive compulsive disorder
Related Information
Dr. Bagnell is currently the Chief of Psychiatry at the IWK Health Centre, as well as professor and head of the Division of Child and Adolescent Psychiatry at Dalhousie University.
Education
BSc (McGill University)
MA (Oxford University)
MD (Dalhousie University)
Psychiatry/Child Psychiatry Residency (Harvard University)
Research interests
Dr. Bagnell is a clinician researcher and a founder of the Treatment of Anxiety Group (2005) and the OCD Clinic (2013) at the IWK Health Centre.  Her research interests are in promoting earlier intervention for mental health disorders, with a focus on schools and web-based programs with the goal of improving health outcomes in youth.
Selected Publications
Clark S, Emberly D, Pajer K, Delong E, McWilliam S, Bagnell A, Abidi S, Casey B, Gardner W. Improving Access to Child and Adolescent Mental Health Care: The Choice and the Partnership Approach. J Can Acad Child Adolesc Psychiatry. 2018 Jan;27(1):5-14.
Newton M, Wozney L, Bagnell A, Fitzpatrick E, Curtis S, Jabbour M, Johnson D, Rosychuk R, Young M,  Ohinmaa A, Joyce A, McGrath P.  Increasing access to mental health care with Breathe, an internet-based program for anxious adolescents: study protocol for a randomized controlled pilot trial.   JMIR Research Protocol, 2016 Jan: 5(1): e18.
MacKenzie L, Abidi S, Fisher H, Propper L, Bagnell A, Morash-Conway J, Glover J, Cumby J, Hajek, T, Schultze-Lutter F, Pajer K, Alda M, Uher R.  Stimulant medication and psychotic symptoms in offspring of parents with mental illness.  Pediatrics; 2016: 137(1), 1-10.
Kutcher S, Bagnell A, Wei Y.  Mental Health Literacy in Secondary Schools: A Canadian Approach. Child and Adolescent Psychiatric Clinics of North America. 2015; 24; 233-244.
Bennett K, Manassis K, Duda S, Bagnell A, Bernstein GA, Garland EJ, Miller LD, Newton A, Thabane L, Wilansky P. Preventing child and adolescent anxiety disorders: overview of systematic reviews. Depression and anxiety. 2015: 32(12), 909-18. [Review - Published] PubMed ID: 26282454.
Selected Awards and Honours  
2016 William Grigor Award, Doctors NS
2015 Young Alumnus Award, Dalhousie Medical Alumni Association
2013 Naomi Rae Grant Award, Canadian Academy of Child and Adolescent Psychiatry
2012 IWK Auxiliary Award Winner (highest score in IWK research grants 2011)
2010 Alex Gillis Award for Clinical Excellence, IWK Health Centre
Memberships
2019 - present Canadian Medical Association
2003 - present Canadian Academy of Child and Adolescent Psychiatry
2001 - present American Academy of Child and Adolescent Psychiatry
Teaching
Clinical Rotation/Elective Supervisor – OCD/Anxiety (2003 – present)
 Neuroscience Med 2 Curriculum, Anxiety Disorders (2008-present)
Service & Activity
Brigadoon Medical Advisory Committee 2017 - present
Bell Let's Talk Day, Regional Expert, 2011 – present           

Workshops and education sessions for schools (students, staff, parents) promoting mental health literacy and help seeking, 2003-present