David
Lovas
Assistant Professor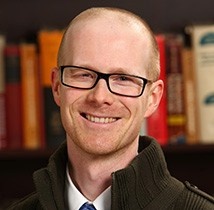 Department of Psychiatry
Email:
david.lovas@iwk.nshealth.ca
Phone:
902-470-6570
Mailing Address:
Child & Adolescent Psychiatry
IWK Health Centre - 4 Link
5850/5980 University Avenue
Halifax, NS B3K 6R8

Research Topics:
Child and adolescent mental health
Mindfulness
Medically unexplained physical symptoms
Somatization
Biomarkers
Chronic pain

Education
BSc (Dalhousie University)
MD (Dalhousie University)
Adult psychiatry residency (Havard Medical School)
Psychosomatic medicine / psychosocial oncology fellowship (Havard Medical School)
Child & adolescent psychiatry residency (Havard Medical School)
Research interests
Dr.Lovas' research interests include child & adolescent mental health, with particular interests in medically unexplained physical symptoms, chronic pain, mood and anxiety. He conducts research into the psychological and neurobiological mechanisms underlying these problems, their relationships to other disorders, and their treatment, particularly using mindfulness-based interventions.
Selected publications
Lovas DA & Barsky AJ. Mindfulness-based cognitive therapy for hypochondriasis, or severe health anxiety: A pilot study. Journal of Anxiety Disorders 2010; 24: 931-935.
Abbass A, Lovas D, Purdy A. Direct diagnosis and management of emotional factors in chronic headache patients. Cephalalgia 2008; 28(12): 1305-1314.
Lovas DA, Herschenhous NL, Braum A. Chapter 230: "Approach to Patients with Somatic Symptom Disorders or Health Anxiety." in Goroll AH ed, "Primary Care Medicine: Office Evaluation & Management. Seventh Edition" Lippincott Williams & Wilkins, Philadelphia, PA (2014).
Lovas JGL, Lovas DA. Rapid relaxation – practical management of pre-operative anxiety. Journal of the Canadian Dental Association 2007;73(5): 437-40.
Lovas JG, Lovas DA. Lovas PM. Mindfulness and professionalism in dentistry. Journal of Dental Education 2008; 72(9): 998-1009.
Selected awards and honours  
Junior Faculty Award for Best Research Presentation at the Annual Dalhousie Psychiatry Research Day, Dalhousie University, 2013
Harry C & Maida Solomon Award For Best Resident Research Presentation at the Annual Harvard Psychiatry Research Day, Harvard Medical School, 2009
Livingston Fellowship Award for Psychiatric Research, Harvard Medical School, 2008
Dupont-Warrant Fellowship Award for Psychiatric Research, Harvard Medical School, 2008
Memberships
American Academy of Child & Adolescent Psychiatry
Teaching
Neuropsychopharmacology Seminar (PGY-2 Psychiatry Residents)
Clinical Neuroanatomy & Brain Dissection for Psychiatry Residents (PGY-2 Psychiatry Residents)
Clinical Neuroscience Rounds (All years of Psychiatry Residency)