Jacqueline
Kinley
Associate Professor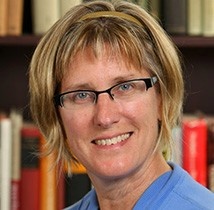 Email:
Jackie.kinley@nshealth.ca
Phone:
902-473-2500
Mailing Address:
Mental Health Day Treatment Program
Suite 3121, AJLB
5909 Veterans' Memorial Lane
Halifax, NS B3H 2E2

Research Topics:
Emotional processing
Group
Resilience
Neuroplasticity
Attachment
Related information
Dr. Kinley is the Director, Mental Health Day Treatment Program, Capital Health Mental Health Program, Queen Elizabeth Health Science Centre, Halifax, NS
Education
BA/BSc (Queen's University)
MD (Dalhousie University)
Research interests
Dr. Kinley promotes psychological and behavioural health and resilience using the Science of Neuroplasticity. Her interests include the prevention of mental illness and the promotion of mental health and fitness. Her work is interdisciplinary, collaborative, and contributes to both the academic literature and affecting change in health practice and policy nationally.
Selected publications  
2014 Tasca, G.A., Sylvestre, J., Balfour, L., Chyurlia, L., Evans, J., Fortin-Langelier, B., Francis, K., Gandhi, J., Huehn, L., Hunsley, J., Joyce, A.S., Kinley, J., Koszycki, D., Leszcz, M., Lybanon-Daigle, V., Mercer, D., Ogrodniczuk, J.S., Presniak, M., Ravitz, P., Ritchie, K., Talbot, T., Wilson, B. (in press). What clinicians want: Findings from a psychotherapy practice research network survey. Psychotherapy.
2013 Kinley, J.L., Reyno, S. Changes in Alexithymia following 6 weeks Intensive Group Psychotherapy.  Journal of Brief Psychotherapy. November 2013.
2013 Kinley, J.L., Reyno, S.  Developing an Integrated and Graded Psychotherapy Residency Curriculum that Allows for the Parallel Cognitive and Emotional Growth. Journal of Academic Psychiatry. November 2013
2013 Kinley, J.L., Maxan, E. MHDTP: Fostering Resilience in Patients with Axis I & Axis II Disorders, International Journal of Mental Health.
2013 Kinley, J. Reyno, S., Attachment Style Changes Following An Intensive Short-term Group Psychotherapy Program – The International Journal of Group Psychotherapy, Jan 2013
Selected awards and honours  
2014    Anne Alonso Award for Excellence in Psychodynamic Research, AGPA Boston
2013    PGY 5 Excellence in Mentorship – Dalhousie University Department in Psychiatry
Memberships
Doctors Nova Scotia
Canadian Group Psychotherapy Association
Teaching
Head, Section of Psychotherapy, Canadian Psychiatric Association
Chair, National Training, Canadian Group Psychotherapy Association
Director Psychotherapy Training, Dalhousie University
Service & Activity
Board Member, Canadian Mental Health Association
Representative, Council of Provinces, Canadian Psychiatric Association
2011 - 2014 President, Canadian Group Psychotherapy Association