Kim
Good
Associate Professor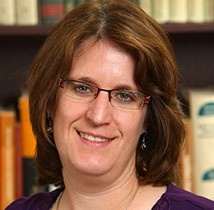 Department of Psychiatry
Email:
kim.good@dal.ca
Phone:
902-473-4250
Mailing Address:
Deptartment of Psychiatry Research
Room 4064, AJLB
5909 Veterans' Memorial Lane
Halifax, NS B3H 2E2

Research Topics:
First episode psychosis
Neuroimaging
Substance abuse
Neurodegenerative diseases

Education
BSc (1989; University of New Brunswick)
MSc (1992; University of British Columbia)
PhD (1997; University of British Columbia)
PDF (2000; Dalhousie University )
MEd (expect to graduate 2016; Acadia University)
Research interests
Dr. Good's research focuses on the sense of smell in psychiatric and neurological disorders, and in particular how olfactory deficits may inform on outcome in these disorders.  As well, her lab has been investigating the link between substance misuse and psychotic disorders. Her interest is in examining the role of motivation and expectancy on craving in smokers and non-smokers with and without schizophrenia. Using FMRI, she is examining the neural changes that occur when subjects are presented with smoking-related visual images.
Selected publications
Good, K.P., Martzke, J.S., Honer, W.G., Milliken, H.I., and Kopala, L.C.  "Unirhinal olfactory identification deficits in young male patients with schizophrenia and related disorders: Association with impaired memory functioning". Schizophrenia Research, 56: 211-223 (2002).
Good, K.P., Leslie, R.A., ,  Milliken, H., McGlone, J., Kopala, L.C. "Sex differences in olfactory function in young patients with psychotic disorders".  Schizophrenia Research, 97: 97-102 (2007). 
Good, KP, Tibbo, PG, Milliken, HI., Whitehorn, D., Alexiadis, M, Robertson, N., Kopala, LC. "An investigation of a possible relationship between olfactory identification deficits at first episode and four-year outcomes in patients with psychosis". Schizophrenia Research, 124(1-3): 60-65 (2010).
Rolheiser, TM, Fulton, H, Good KP, Leslie RA, Fisk JD,, McKelvey, JR, Schoffer K, Scherfler, C, Khan NM, Robertson HA. "Olfactory Testing and Diffusion Tensor Imaging of Olfactory Tract and Substantia Nigra in Parkinson's Disease" Journal of Neurology,Feb 3 (2011)
Schlagintweit, H., Good, K., Barrett, S. The impact of nicotine lozenges and stimulus expectancies  on cigarette craving.           Journal of Psychopharmacology. Published online Jan. 28, 2014 DOI: 10.1177/0269881113519508

Selected awards and honours
1994 Young Scientist Award, Seventh Biennial European Workshop in Schizophrenia
1998 National Alliance for Research on Schizophrenia and Depression Young Investigator Award
2002  Dalhousie Medical School Clinical Research Scholar
Teaching
Med II Neuroscience Unit Tutor
PGY-2  Research Teaching Series/ Ethics and other Reviews
PSYO/NESC 3170 Hormones and Behaviour
PSYO/NESC 3227 Principles of Human Neuropsychology
PSYO/NESC 3770 Behavioral Neuroscience
Service & Activity
Co-Chair Capital Health Research Fund
Member Department of Psychiatry Research Committee
Chair Department of Psychiatry Research Committee Grants Subcommittee
Member Department of Psychiatry Promotion and Tenure Committee