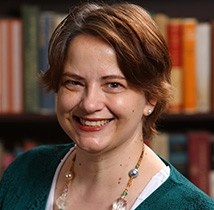 Email:
lara.hazelton@dal.ca
Phone:
902-865-5037
Mailing Address:
Mental Health Services
Cobequid Community Health Centre
40 Freer Lane
Lower Sackville, NS B4C 0A2

Research Topics:
Education
BSc Acadia University
MD Dalhousie University
Masters of Education Acadia University
Research interests
Dr. Hazelton is the Deputy Department Head and Director of Education for the Department of Psychiatry, and Director, Academic Faculty Development for the Faculty of Medicine. Her areas of scholarly activity include leadership education, faculty development, and medical humanities.
Selected publications  
Saxena, A., Meschino, D., Hazelton, L., Chan, MK., Benrimoh, D., Matlow, A., Dath, D., Busari, J. (2019). Power and Physician Leadership. BMJ Leader BMJ Leader 3:92–98.
Hazelton, L. (2019). Developing Faculty to Teach Leadership. Canadian Journal of Physician Leadership, 5(3):150-153.
Hazelton, L. (2017). Crossing the Threshold: Physician leadership and liminality. Canadian Journal of Physician Leadership, 4(2):47-49.
Hazelton, L., Delva, N. (2016).  Exploring the Intersection of Mental Health and Humanities:  the Dalhousie Psychiatry Student Writing Competition.  Academic Psychiatry, 40(2):337-8.
Hazelton, L., Murphy, C., Lightfoot, K. (2014). Remediation practices in Canadian psychiatry clerkships.  Academic Psychiatry, 38(3):350-3.
Selected awards and honours  
2012 Royal College Fellowship for Studies in Medical Education. Value $37,500.
2011 Dr. Gerald and Gale Archibald Gold-Headed Cane Award Dalhousie University Faculty of Medicine Awarded for excellence in the field of medical humanities. Value: $5000.