Lukas
Propper
Associate Professor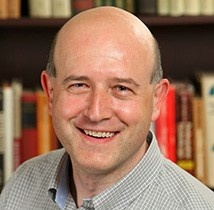 Department of Psychiatry
Phone:
902-470-8375
Fax:
902-470-7893
Mailing Address:
Maritime Outpatient Psychiatry
IWK Health Centre
5850/5980 University Avenue
PO Box 9700
Halifax, NS B3K 6R8

Research Topics:
Autism spectrum disorders
Family high-risk studies of disruptive mood dysregulation disorder
Pharmacotherapy in neurodevelopmental disorders
Neurodevelopmental Disorders
Familial high-risk study of early-onset bipolar disorder
Related Information
Education
MD (Charles University)
Residency training in general psychiatry (Charles University)
Subspecialty training in child psychiatry (Charles University)
Fulbright fellowship in autism spectrum disorders (Yale University)
Research interests
Dr. Lukas Propper, MD, FRCPC serves as an associate professor and director of education at the Dalhousie Division of Child and Adolescent Psychiatry, and as a staff psychiatrist at the IWK Department of Psychiatry in Halifax, Nova Scotia. He is a child and adolescent psychiatrist with an expertise in autism and other neurodevelopmental disorders, developmental psychopathology, and paediatric psychopharmacology. He is a long-standing collaborator on a genetic study of offspring of bipolar parents with Dr. Martin Alda and a study of families overcoming risks and building opportunities for well-being in youth at high risk for severe mental illness with Dr. Rudolf Uher (the FORBOW project). His most recent research has focused on disruptive mood dysregulation disorder in offspring of parents with major mood disorders and his collaboration on high risk studies resulted in recent original publications in Bipolar Disorders, Pediatrics, and British Journal of Psychiatry.